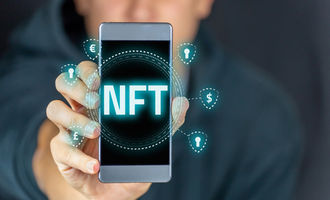 NFL, NFLPA, and Dapper Labs tie to create exclusive video highlight NFTs

Jinia Shawdagor
Last updated 11th Aug 2022
The National Football League (NFL) has joined hands with the National Football League Players (NFLPA) Association and Dapper Labs to develop an exclusive collection of video highlight non-fungible tokens (NFTs).
NFL unveiled this news through a press release on September 29, noting the NFTs target its audience. Through this project, the league seeks to bolster fan engagement by allowing fans to collect digital videos of memorable moments of the season.
According to the news release, the NFTs launches are set to come later this season and will run atop Dapper Labs' cutting-edge blockchain. The collectibles will, reportedly, feature moments from renowned players as they play throughout the season, as well as legends of the game.
On top of this, this partnership will offer fans a chance to collect memorabilia from the greatest plays in the history century-old league.
Commenting on the collaboration with Dapper Labs, NFL's Senior Vice President of Consumer Products, Joe Ruggiero, said,
We believe blockchain technology has great potential to enhance the NFL fan experience in the future and we are excited to have Dapper Labs as one of our first collaborators in exploring this emerging space.
1
Minimum Deposit
$10
Exclusive Promotion
More than 3,000 assets, including currencies, stocks, cryptocurrencies, ETFs, indices and commodities
Buy crypto, or trade cryptocurrencies via CFDs
This ad promotes virtual cryptocurrency investing within the EU (by eToro Europe Ltd. and eToro UK Ltd.) & USA (by eToro USA LLC); which is highly volatile, unregulated in most EU countries, no EU protections & not supervised by the EU regulatory framework. Investments are subject to market risk, including the loss of principal.
Exposing over 300 million people to NFTs
Per Roham Gharegozlou, the CEO of Dapper Labs, magic always happens in NFL stadiums. He gave examples of the Hail Murray and the Minneapolis Miracle, adding that the league regularly raises the bar when it comes to delivering satisfying moments that fans across the globe yearn for.
Excited about the partnership with NFL and NFLPA, Gharegozlou said Dapper Labs is eager to offer the league's over 300 million fans an opportunity to own the game they love as they engage with the sport in a revolutionary manner.
Apart from letting fans purchase NFTs of their favourite NFL heroes, this partnership will also allow them to showcase their newfound collectibles, as well as trade memorable moments between one another through a dedicated marketplace dubbed Flow.
According to Steve Scebelo, the President of NFL Players Inc., the marketing and licensing arm of the NFLPA, the irreplaceable design on NFTs captures the uniqueness of sports fandom.
He added that players are excited about the partnership with DapperLabs, adding that the greatness of these players will continue fueling memorable moments both in history and in real-time. 
This news comes as the NFT space continues reaching significant milestones, with Dapper Labs and NFT-based fantasy soccer platform Sorare securing $930 million in recent funding rounds. Out of the $930 million, Dapper Labs netted $250 million from investors like Coatue Ventures and Version One Ventures to hit a $7.6 billion valuation.
Jinia Shawdagor
Jinia is a fintech writer based in Sweden. With years of experience, she has written about cryptocurrency and blockchain for renowned publications such as Cointelegraph, Bitcoinist, Invezz, etc. She loves gardening, traveling, and extracting joy and happiness from the little things in life.