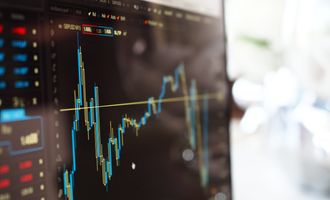 NFT and Crypto Boom Drives Coinsilium Profits Higher

Ruby Layram
Last updated 12th Apr 2022
Coinsilium PLC recently saw its profits surge as its portfolio of blockchain, DeFi and cryptofinance start-ups increased in value alongside a surge of investor interest in cryptocurrencies and NFTs. 
In the first half of the year, profits jumped to £439,000 from just $36,000 in 2020. The value of the company's financial assets also leapt by almost £1,000,000 to $3,950,000. The value of the company's current assets, including both cryptocurrencies and tokens, rose from $1,279,000 to $1,616,000.
After two funding rounds Coinsilium's value stood at around $2,422,000.
In July 2021, reflecting on the rapid growth, Coinsilium was admitted to the Apex segment of the AQSE growth market. The AQSE segment is a segment intended for larger, more established businesses on the exchange. 
Coinsilium said that it was moving forward with an "unprecedented level of confidence" adding, "We are operating in one of the most dynamic technology sectors globally with a sound strategy and a solid financial base."
1
Minimum Deposit
$200
Exclusive Promotion
More than 3,000 assets, including currencies, stocks, cryptocurrencies, ETFs, indices and commodities
Buy crypto, or trade cryptocurrencies via CFDs
This ad promotes virtual cryptocurrency investing within the EU (by eToro Europe Ltd. and eToro UK Ltd.) & USA (by eToro USA LLC); which is highly volatile, unregulated in most EU countries, no EU protections & not supervised by the EU regulatory framework. Investments are subject to market risk, including the loss of principal.
The company chairman, Malcolm Palle, said it has been an "incredibly busy six months" for Coinsilium. "This has continued at pace post-period end, with particular regard to our involvement with NFTs where our operations and activities have placed us at the vanguard of the space."
The current interest in cryptocurrencies remains high, despite some cases of intense volatility. Only recently, Boston-based investment giant, Fidelity, aired a webcast which included a projection that, on a fifteen-year scale, Bitcoin had the ability to reach a price of $100 million. The prediction was based on the stock-to-flow model. 
Palle said, "In the near term however we remain somewhat more circumspect, though industry projections of a $100k Bitcoin price by the end of 2021 are no longer considered outlandish."
About Coinsilium, Palle added, ""Our improving profitability and robust cash levels are most pleasing to see." 
Demand for NFTs has surged this year after digital artist, Mike Winkleman, sold an NFT for $69 million in March. Visa, a financial credit and debit card giant, also got involved in August. The company splashed out $150,000 on CryptoPunks NFT, which was created by digital artists Larva Labs. 

Ruby Layram
Ruby is a writer for Bankless Times, covering the latest news on the cryptocurrency market and blockchain industry. Ruby has been a professional personal finance and investment writer for 2 years and is currently building her own portfolio of altcoins. She is currently studying Psychology at the University of Winchester, specialising in Statistical analysis.