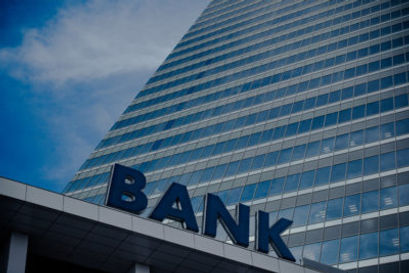 Bankhaus von der Heydt selects crypto unicorn Fireblocks to manage its digital asset portfolio

Daniela Kirova
Last updated 24th Jun 2022
Bankhaus von der Heydt chose Fireblocks to manage its digital asset endeavors. The bank was founded more than 250 years ago, making it one of the first German banks.
Bankhaus will use the crypto firm's state of the art custody technology alongside the Fireblocks Network to expand crypto service and digital asset offerings to its customer base.
Philipp Doppelhammer, managing director of Bankhaus von der Heydt, commented:
Fireblocks gives us a secure and easy to use platform to develop complex operational workflows such as moving between asset trading and custody, staking assets in custody or even a direct integration with lending protocols to extend our service portfolio. With Fireblocks, we are one step closer to becoming the one stop shop for our customers.
Bankhaus von der Heydt was one of the first German banks to begin offering custody services and crypto trading. They chose to integrate Fireblocks' platform and infrastructure as a key element of its digital asset custody solution to improve security and efficiency.
Fireblocks raised $310M in series D funding round
The crypto unicorn has provided all necessary API integration, exchanges, and blockchain protocols as part of its existing IT architecture. Recently, they raised $310 million in a series D funding round, culminating in a $2 billion valuation.
Reputable tech venture capital firms like Stripes, Sequoia Capital, DRW, Spark Capital, and Coatue took part in the round. It was co-led by the venture capital division of Siam Commercial Bank, Thailand's oldest bank.
America's oldest bank, BNY Mellon, chose Fireblocks to provide its clients with crypto custody solutions at the beginning of this year.
Michael Shaulov, CEO of Fireblocks, said:
Supporting Bankhaus von der Heydt marks another key milestone in our mission to bridge the gap between digital asset banking and traditional finance. As a pioneer in Germany for over 250 years, Bankhaus von der Heydt is seen as a trusted partner for innovative financial market solutions and we are proud to work alongside them to revolutionize the financial sector and work towards bringing every single banking service to the blockchain space, safely.
After the funding round earlier this year, he assured his company planned to remain independent:
It was very important for us to show the customers that we have the balance sheet and valuation to stay independent. It helps increase trust with our existing clients and partner with banks who know they can invest in something that's not going to end up in the hands of their competitors.
Daniela Kirova
Daniela is a writer at Bankless Times, covering the latest news on the cryptocurrency market and blockchain industry. She has over 15 years of experience as a writer, having ghostwritten for several online publications in the financial sector.