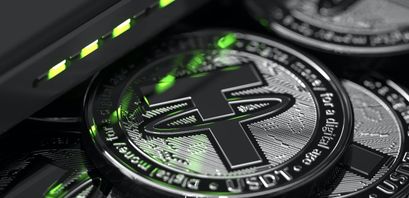 Report shows Tether has loaned $1B to Celsius Network

Walter Akolo
Last updated 24th Jun 2022
According to a Bloomberg report, stablecoin issuer Tether has loaned billions of dollars to crypto companies including, $1 billion, to Celsius Network. These new details are emerging just when Celcius is also in trouble for violating state securities laws. Here's all you need to know.
How does Tether operate?
Tether is well known as a stablecoin. Through the company, Tether Holdings Ltd., it takes several dollars from crypto traders and credits their digital wallets with a similar amount of Tethers. The consumers can then use the Tethers on cryptocurrency exchanges to bet on the price of Bitcoin, Ether, or other coins.
The company operates more like a bank by holding on to the dollars from the customers so it can return them to any user who wants to return their tokens and get their cashback. 
Where did the controversy begin?
According to the Bloomberg report, Tether Holdings now holds a corresponding $69 billion in real money to back the coins. This amount would make the firm one of the 50 largest banks in the U.S. if it were a bank. This year the company started putting out a lot more digital coins sparking a lot of speculation. 
Out of the 69 billion Tethers currently in circulation, 48 billion of them were issued this year. This financial information brought in a lot of questions about why Tether was minting so many coins and whether it has this amount of cash. 
The Tether and Celsius Connection
The investigation from Bloomberg revealed that Tether had loaned billions of dollars to crypto companies and large Chinese companies using Bitcoin as collateral.
Apart from the Chinese companies, Tether also loaned Celsius Network Ltd. $1 billion. The company founder Alex Mashinsky also revealed that he pays an interest rate of 5% to 6% on the loan.
1
Minimum Deposit
$200
Exclusive Promotion
More than 3,000 assets, including currencies, stocks, cryptocurrencies, ETFs, indices and commodities
Buy crypto, or trade cryptocurrencies via CFDs
This ad promotes virtual cryptocurrency investing within the EU (by eToro Europe Ltd. and eToro UK Ltd.) & USA (by eToro USA LLC); which is highly volatile, unregulated in most EU countries, no EU protections & not supervised by the EU regulatory framework. Investments are subject to market risk, including the loss of principal.
This is not the first time the two firms have been linked together. Back in June 2020, Tether was the lead investor in Celsius Network's $30 million funding round. 
Celsius has been in the news lately for violating state securities laws in Alabama, New Jersey, and Texas. And just recently, Kentucky issued a cease-and-desist order against the company. The states are taking action on the company due to its crypto lending product.
What next for Tether?
With the rising speculation about Tether's wealth, the Treasury Department had started discussing whether the stablecoin should be regulated like a bank. As the company becomes more popular with crypto traders, it will be interesting to see how this will be implemented. 

Walter Akolo
Walter is a writer from Nairobi, Kenya. He covers the latest news on the cryptocurrency market and blockchain industry. Walter has a decade of experience as a writer.