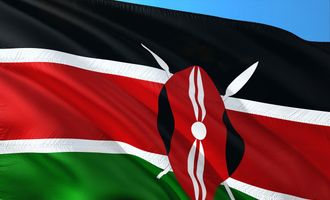 Kenya's cryptocurrency interest ranked fourth globally

Walter Akolo
Last updated 12th Apr 2022
Compared to 50 other countries globally on awareness and interest in cryptocurrency, Kenya ranked 4th in the world and number one in Africa. 
Kenya is only topped by Ukraine, Russia, and the United States, who have the highest scores in crypto awareness. The latest research by BrokerChooser, a crypto brokerage, and discovery firm, shows that Ukraine tops the ranking. 
South Africa is in the fifth position behind Kenya, followed by the UK and India. Based on an awareness score of 10 for crypto, Kenya scored 5.5. Interest in virtual currency has steadily risen in Kenya, the digital Savannah, and Africa in general.
The criteria
The research considered and analyzed top global searches over the past year for inquiries related to cryptocurrency. It also looked at the index of international crypto adoption and the number of owners of cryptocurrency. 
In the past year, searches for crypto originating from Kenya amounted to 99,810, translating to around 18 searches per 10,000 individuals. Popular phrases compared included cryptocurrency, cryptocurrencies to invest in, and cryptocurrency comparisons. 
Others included cryptocurrencies to buy, trading cryptocurrency, trends in cryptocurrency and brokers of cryptocurrency. The highest number of crypto searches was recorded in the US, followed closely by India.
Cryptocurrency adoption In Kenya
Crypto owners have significantly increased in the country over the past few years, and they're now estimated to be around 4.6 million. BrokerChooser also showed that globally, the adoption of cryptocurrencies increased by over 2300% by the end of 2021's second quarter. 
1
Minimum Deposit
$200
Exclusive Promotion
More than 3,000 assets, including currencies, stocks, cryptocurrencies, ETFs, indices and commodities
Buy crypto, or trade cryptocurrencies via CFDs
This ad promotes virtual cryptocurrency investing within the EU (by eToro Europe Ltd. and eToro UK Ltd.) & USA (by eToro USA LLC); which is highly volatile, unregulated in most EU countries, no EU protections & not supervised by the EU regulatory framework. Investments are subject to market risk, including the loss of principal.
In emerging markets like Kenya, cryptocurrency is playing a crucial role in promoting savings and job creation. The rise is associated with:
Avoiding fees associated with receiving and sending remittances
Preserving savings from currency devaluation
Embracing smoother business transactions
Bitcoin (BTC), the most valued cryptocurrency globally, is widely popular in Kenya. The decentralized nature of crypto assets allows them to exist outside any central authority or government control. 
It's not illegal to trade cryptocurrency in Kenya, but there's no government backing. The country's Central Bank maintains its reservations, terming it as 'largely unregulated.' However, this has not stopped internet-savvy Kenyans from embracing cryptocurrency. The country was previously ranked the top Bitcoin maximalist country in the world. 
Talks of Kenya's Central Bank adopting Bitcoin as a reserve currency are welcome as the price continues to soar in the past few weeks. Internationally, the crypto status remains mixed. Some countries like China have banned crypto transactions, while others like El Salvador have accepted Bitcoin as a legal tender. 

Walter Akolo
Walter is a writer from Nairobi, Kenya. He covers the latest news on the cryptocurrency market and blockchain industry. Walter has a decade of experience as a writer.