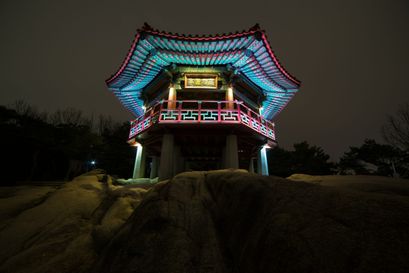 DeFi and NFT Regulations Are Coming To South Korea

Ruby Layram
Last updated 30th Nov 2022
The crypto industry in South Korea is currently preparing itself for another potential round of crypto regulations. A financial regulatory chief has recently hinted that, after subjecting crypto exchanges to some of the most restrictive regulations in the world, the decentralized finance (DeFi) and non-fungible token (NFT) sectors would be regulated next.
In an interview with Maeil Kyungjae, Kim Jeong-gak- the head of the Financial Intelligence Unit (FIU)- said that South Korea was watching out for future recommendations about NFTs and DeFi from the Financial Action Task Force (FATF), adding that the country strives for "international consistency" throughout its regulations.
Jeong-gak added, ""We will consider how to [regulate the two sectors] with related ministries and reflect these [decisions] with [amended] financial law." 
Kim also issued a warning to the crypto exchange industry, already recovering from a crackdown that has left only four trading platforms trading coins for fiat KRW. The FIU chief stated that the unit intended to "manage and supervise virtual currency exchanges under the same strict standards as banks."
1
Minimum Deposit
$10
Exclusive Promotion
More than 3,000 assets, including currencies, stocks, cryptocurrencies, ETFs, indices and commodities
Buy crypto, or trade cryptocurrencies via CFDs
This ad promotes virtual cryptocurrency investing within the EU (by eToro Europe Ltd. and eToro UK Ltd.) & USA (by eToro USA LLC); which is highly volatile, unregulated in most EU countries, no EU protections & not supervised by the EU regulatory framework. Investments are subject to market risk, including the loss of principal.
He claimed that money laundering in the crypto asset market was more likely to occur than in highly regulated financial institutions such as banks.
Kim said that crypto regulators need to place more of their focus on the crypto asset business operators and that they would "closely monitor" firms in the future.
As it stands, just two crypto exchanges have received full operating permission from the FIU– the nation's first trading platform Korbit and the market leader Upbit- with applications from rivals Bithumb and Coinone still under rigorous review. The rest of the nation's crypto exchanges industry has been either forced to close or offer crypto-only trading.
Critics of the regulations say that the government and regulators have allowed a four-company "monopoly" or "oligopoly" to emerge, killing off promising, innovative firms with the restrictions.
Kim dismissed the criticism saying, "Concern about monopolies is a phenomenon that arises naturally during the process of implementing a new system."

Ruby Layram
Ruby is a writer for Bankless Times, covering the latest news on the cryptocurrency market and blockchain industry. Ruby has been a professional personal finance and investment writer for 2 years and is currently building her own portfolio of altcoins. She is currently studying Psychology at the University of Winchester, specialising in Statistical analysis.