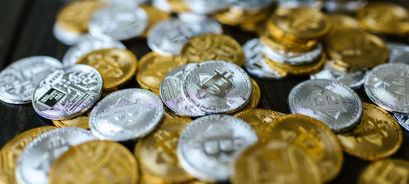 Singapore is the new crypto hub in South East Asia

Walter Akolo
Financial and geopolitical factors have made Singapore emerge as a major cryptocurrency hub in South East Asia.
Singapore's crypto-friendly haven has welcomed unprotected exchanges, crypto lovers, and investors from China. Additionally, Singapore has created a crypto-friendly environment. 
This has resulted in an increased inflow of cryptocurrencies exchanges from China and tremendous growth of the cryptocurrency market in the nation. For example, Huobi, BitMart, and BiKi are not registering Chinese accounts and will close the existing ones by the end of this year.
According to PeckShield (the blockchain security company), Chinese cryptocurrency exchanges like Huobi and Binance posted a 62% increase in outflows to foreign exchanges.
Migrations to Singapore
The migrations started in May this year. China-based Binance (one of the world's largest cryptocurrency exchanges), ByBit, OKCoin, and Huobi were significantly affected by the crackdown and are now operating in Singapore.
Last month, Babel Finance, a crypto-financial service company, opened a new headquarter in Singapore amid speculation of a crypto ban.
Recently, Cobo, a platform that manages and owns crypto assets in Beijing, moved its office to Singapore.
1
Minimum Deposit
$50
Exclusive Promotion
More than 3,000 assets, including currencies, stocks, cryptocurrencies, ETFs, indices and commodities
Buy crypto, or trade cryptocurrencies via CFDs
This ad promotes virtual cryptocurrency investing within the EU (by eToro Europe Ltd. and eToro UK Ltd.) & USA (by eToro USA LLC); which is highly volatile, unregulated in most EU countries, no EU protections & not supervised by the EU regulatory framework. Investments are subject to market risk, including the loss of principal.
What attracts cryptopreneurs to Singapore?
Singapore is a critical financial center in Asia. It has greatly embraced fintech and is moving into owning and trading crypto.
This year, the Monetary Authority of Singapore (MAS) imposed crypto-related legislation under the Payment Service Act. The regulation protects both the users and the government from money laundering and terrorist-financing risks. Additionally, it necessitates licensing of crypto exchanges and digital token payment systems.
Also, the Monetary Authority of Singapore has issued licenses to big investors like DBS Vickers (brokerage arm of DBS bank) and Independent Reserve (an Australian crypto exchange). MAS mandates that crypto firms disclose personal information to anyone making a transaction that exceeds a specific limit.
Lily Z King, the chief operating officer of a Singapore-based company managing crypto assets, said Singapore's clearly defined regulatory measures would help Chinese enthusiasts prepare for the country's market. Lily believes Singapore is a new potential crypto major player.
Chia Hock Lai, Blockchain Affiliation's co-chairman in Singapore, said that the country gives an excellent setting for crypto research and development.

Walter Akolo
Walter is a writer from Nairobi, Kenya. He covers the latest news on the cryptocurrency market and blockchain industry. Walter has a decade of experience as a writer.