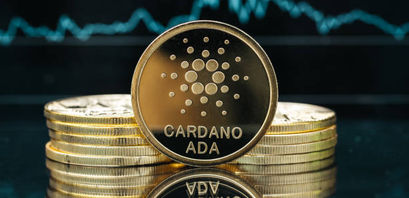 Why Cardano CEO slammed the US Treasury

Walter Akolo
Last updated 11th Aug 2022
According to Charles Hoskinson, the founder and CEO of Cardano, the United States Treasury is trying hard to shut down the crypto industry. Last week, during an event in Cape Town, South Africa, Hoskinson said that the Treasury is significantly limiting the growth of the cryptocurrency community. 
Cardano Ada, the fourth largest cryptocurrency globally, has a live market cap of $69,855,781,695. It's currently trading at $2.12, a decrease of 1.3 percent in the last 24 hours. 
No intention of shutting down the digital coin
The United States Federal Reserve chair clarified that there were no plans to shut down the cryptocurrency industry. The US government also insists there's a need to regulate cryptocurrency transactions, as there are few restrictions in the crypto world. 
Digital coins have been labeled as major facilitators of money laundering, ransomware attacks, and money scams. They are highly volatile, thus negatively affect some people's livelihoods, especially those who know little about the market. That's why the US wants them regulated.
1
Minimum Deposit
$10
Exclusive Promotion
More than 3,000 assets, including currencies, stocks, cryptocurrencies, ETFs, indices and commodities
Buy crypto, or trade cryptocurrencies via CFDs
This ad promotes virtual cryptocurrency investing within the EU (by eToro Europe Ltd. and eToro UK Ltd.) & USA (by eToro USA LLC); which is highly volatile, unregulated in most EU countries, no EU protections & not supervised by the EU regulatory framework. Investments are subject to market risk, including the loss of principal.
Safeguarding the consumer
Many finance regulators and consumer groups have been probing the cryptocurrency industry to safeguard against investor exploitation, fraud, money laundering, lost coins, and ransomware attacks. 
In late September 2021, the US government imposed sanctions on a Russia-based cryptocurrency exchange over concerns that it facilitated a ransom attack. The Treasury called upon all crypto companies to ensure consumer protection and help curb ransomware payments and investments that are hard to trace.
Speaking to Cape Innovation and Technology Initiative, Hoskinson displayed his disappointment with the US government for trying everything in its power to kill a $2.5 trillion industry. 
As a United States citizen, he slammed his government for its determination to shut down digital coins in the market. He said that the US government feels threatened by the booming crypto industry. 
However, he argued that he would not be discouraged by the efforts of limiting the growing crypto community. 
As reported by Binance data, Cardano Ada has increased by over 2,000 percent since January 2021. Other top cryptocurrencies, including bitcoin and ethereum, have also surged over the last few days. 
Charles Hoskinson started Cardano in 2015 and launched it in 2017. He was one of the first founders of ethereum, the second-largest cryptocurrency globally.

Walter Akolo
Walter is a writer from Nairobi, Kenya. He covers the latest news on the cryptocurrency market and blockchain industry. Walter has a decade of experience as a writer.