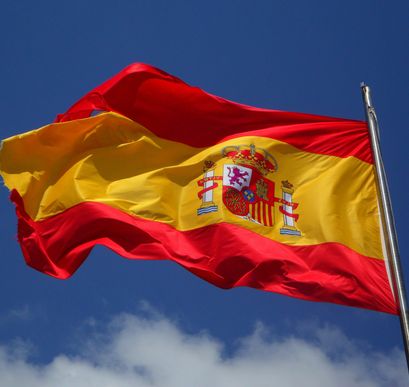 Spanish Banks Prepare To Offer Crypto To Customers

Ruby Layram
Last updated 30th Nov 2022
Spanish banks are preparing to offer crypto assets directly to their customers. According to recent regulations, the Bank of Spain must create a list of asset service providers and custody companies. However, these institutions are still unsure as to whether they must apply as banks already comply with anti-money laundering directives derived from other laws.
Spanish banks have shown interest in offering crypto assets to their customers and will be making arrangements to comply with regulations in the coming months. The banks are already on track to register for the list of virtual asset service providers and custody organisations that must be completed by the Bank of Spain before October 29.
1
Minimum Deposit
$10
Exclusive Promotion
More than 3,000 assets, including currencies, stocks, cryptocurrencies, ETFs, indices and commodities
Buy crypto, or trade cryptocurrencies via CFDs
This ad promotes virtual cryptocurrency investing within the EU (by eToro Europe Ltd. and eToro UK Ltd.) & USA (by eToro USA LLC); which is highly volatile, unregulated in most EU countries, no EU protections & not supervised by the EU regulatory framework. Investments are subject to market risk, including the loss of principal.
The Bank of Spain has announced that it would release the paperwork and instructions for interested parties in the upcoming registry, but this did not happen. This has made banks across the country uncertain as to whether they need to re-register under applicable laws. The banks already comply with anti-money laundering laws, so for many, re-registering does not seem necessary for banks to offer crypto services.
Gloria Hernadez, a regulatory advisory firm partner, explained "It would not make sense for a bank to have to go through the requirements imposed by the standard. However, it does make sense for them to notify that they are going to provide this type of service and, probably, they will need to change their money laundering policy."
Spanish banks show an interest in crypto
A number of Spanish banks have already established plans to offer crypto services and are already working with cryptocurrencies abroad. One example of this is BBVA, which has already launched a commercial crypto asset in Switzerland that offers exchange and custody services. However, the pilot will not be offered to customers for the foreseeable.
The regulatory framework for cryptocurrency in the EU is still under development. It seems unlikely that the development will be ready this year but could be released in early 2022.
If you want to buy cryptocurrencies, check out our guides below:

Ruby Layram
Ruby is a writer for Bankless Times, covering the latest news on the cryptocurrency market and blockchain industry. Ruby has been a professional personal finance and investment writer for 2 years and is currently building her own portfolio of altcoins. She is currently studying Psychology at the University of Winchester, specialising in Statistical analysis.