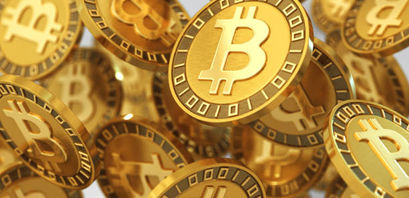 Where to buy Bitcoin as it hits an all-time high

Danny Maiorca
Last updated 30th Nov 2022
Not content with its 300%+ growth last year, Bitcoin has continued to regularly surpass its previous all-time highs in 2021. The currency is now worth over $60,000; with no signs of slowing down, it's unsurprising that old and new investors want to get in on the act.
Time and time again, BTC has enjoyed significant growth towards the end of each calendar year. But for those looking to grab a share of the coin, one big question remains: where can I go to purchase Bitcoin?
If you're looking for a place to buy BTC, keep reading; we've listed our two favourite options.
eToro
eToro is our top-rated broker for buying Bitcoin, with a perfect 10/10 score so far. Besides having some of the industry's lowest fees, the platform lets you view top traders and emulate their strategies.
You can sign up for eToro if you live in the UK, while the same is true for 44 US states and several other countries worldwide. You'll need to make a minimum deposit of $50 to start trading on the platform.
This ad promotes virtual cryptocurrency investing within the EU (by eToro Europe Ltd. and eToro UK Ltd.) & USA (by eToro USA LLC); which is highly volatile, unregulated in most EU countries, no EU protections & not supervised by the EU regulatory framework. Investments are subject to market risk, including the loss of principal.
NAGA
NAGA is a comprehensive exchange that lets you trade Bitcoin and several other currencies. You can access several helpful tools using the platform, including earnings and trading calendars.
With NAGA, you can use a feature called "copy trading" to invest — which is handy if you don't have prior cryptocurrency trading experience. The tool works similarly to eToro's social trading solution.
The minimum deposit for NAGA is $250.
Will Bitcoin's growth continue in 2022?
Bearing in mind how volatile cryptocurrency markets are, we can't know for sure whether Bitcoin will continue rising. One could argue that BTC's significant price increase over 2020 and 2021 directly links to the economic uncertainty caused by the COVID-19 pandemic. With vaccines rolling out and life getting back to normal in many countries, we could see a stabilisation phase.
At the same time, BTC still has a huge ceiling. And while you'll find a few naysayers on social media, plenty of optimists also exist.
I can smell $70,000!

— The Moon (@TheMoonCarl) October 20, 2021
Whether it grows as much as it did in 2021 remains to be seen, but it will almost certainly hit $100,000 at some point — regardless of whether that's in 2022 or a little later.
Alternatively, you might be interested in automated cryptocurrency trading robots such as Bitcoin Prime, Bitcoin Era and Bitcoin Code.

Danny Maiorca
Danny is a freelance writer specialising in technology and finance. Prior to working for himself, he spent several years working within those sectors in London. Since then, Danny has relocated to Denmark.