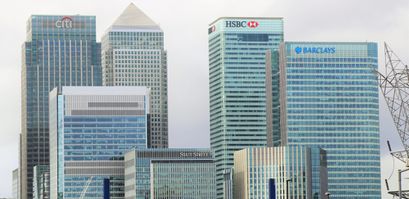 All Banks Will 'Seriously Consider' Accepting Crypto, According To Former Citigroup CEO

Ruby Layram
Last updated 24th Jun 2022
According to former Citigroup boss, Vikram Pandit, all major banks will soon start to seriously consider taking a dive into the world of cryptocurrency. Pandit said that within "one to three years, every large bank and, or securities firm is going to actively think about 'shouldn't I also be trading and selling cryptocurrency assets."
The former CEO's prediction was first reported by Bloomberg. Pandit's comments are the latest sign that the traditional banking industry is starting to adapt to the idea of accepting cryptocurrencies. 
Pandit was the CEO of Citigroup until 2012 and has since co-founded The Orogen Group investment firm. 
Over the last year, a number of financial institutions and companies have been entering the crypto space including BlackRock, Mastercard and BNY Mellon. It was recently found that the biggest Wall Street banks have been on a crypto hiring spree. This is a sign of institutional adaptation. Goldman Sachs has hired 82 crypto professionals and JPMorgan has hired 63. 
1
Minimum Deposit
$200
Exclusive Promotion
More than 3,000 assets, including currencies, stocks, cryptocurrencies, ETFs, indices and commodities
Buy crypto, or trade cryptocurrencies via CFDs
This ad promotes virtual cryptocurrency investing within the EU (by eToro Europe Ltd. and eToro UK Ltd.) & USA (by eToro USA LLC); which is highly volatile, unregulated in most EU countries, no EU protections & not supervised by the EU regulatory framework. Investments are subject to market risk, including the loss of principal.
2
Minimum Deposit
$100
Exclusive Promotion
3
Minimum Deposit
$100
Exclusive Promotion
4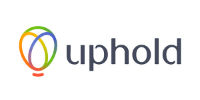 Minimum Deposit
$1
Exclusive Promotion
5
Minimum Deposit
$50
Exclusive Promotion
Trade and invest in over 25 cryptocurrencies
Extremely simple user interface
Over 68 million customers
Banks seemed to have been enticed by the boom in cryptocurrencies over the last year. The combined market capitalization of the crypto market is now $3 trillion, rising from just $450 billion last year. 
According to the Bloomberg report, Pandit spoke favourably of central bank digital currencies (CBDCs). CBDCs are a digital version of banknotes and coins that would enable people to hold and make payments in central bank money. Pandit suggested that CBDCs could make it easier to move money around the world. 
Pandit has invested in several crypto companies including Coinbase. However, this does not mean that all banking giants are keen on the space. JPMorgan CEO, Jamie Dimon, is a well-known skeptic who recently said that Bitcoin is "worthless". However, Dimon did say that JPMorgan still wants to give customers clean access to digital assets. 

Ruby Layram
Ruby is a writer for Bankless Times, covering the latest news on the cryptocurrency market and blockchain industry. Ruby has been a professional personal finance and investment writer for 2 years and is currently building her own portfolio of altcoins. She is currently studying Psychology at the University of Winchester, specialising in Statistical analysis.