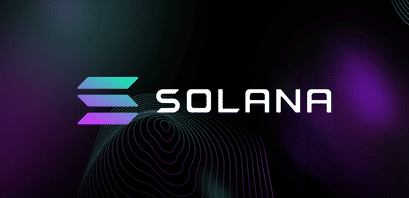 Solana becomes the fourth-biggest crypto. Is it worth buying now?

Danny Maiorca
Last updated 11th Aug 2022
Solana's rise has been one of 2021's biggest crypto success stories. And now, after surpassing Cardano and Tether, it has become the fourth-largest cryptocurrency on the planet by market cap. 
Many investors are looking at Solana with an eager eye, wondering if it's worth adding to their portfolio. Let's take a look and find out whether this is the case. 
How big has Solana become in 2021? 
On this day in 2020, you could buy one Solana coin for $2.03. Now, however, that price has risen to around $260. 
Solana's market capitalisation has also grown. At $72.2 billion, it has surpassed USDT – which was previously the world's fourth-biggest cryptocurrency. 
The price of 1 SOL has gone up by over 11,000% since November 2020, and there are several reasons why this might be the case. One of the most important is the growing popularity of non-fungible tokens (NFTs) in 2021, many of which use the Solana blockchain. 
How big could Solana get? 
For Solana, the sky's the limit. Many experts predict that the price of 1 SOL will hit $300 before the end of 2021, and it's tantalisingly close to doing so. Barring a significant crash, you'd expect that to happen sooner rather than later. 
As we move into 2022, Solana likely has a big year waiting ahead. We might not see it grow as big as it did in 2021, at least when looking at it from a percentage perspective. However, its price is what will likely draw investors in. 
Social media has been quite optimistic about the future profitability of SOL, with one user claiming that it's going to be one of the cryptocurrencies to watch next summer. 
Many individuals believe that Solana can reach $1,000 at some point next year. Considering how much it grew in 2021, this certainly isn't unrealistic, though much of it might depend on whether NFTs continue to be popular next year. 
Is Solana worth buying right now? 
Considering its price increase this year and the room for growth it still has, we would say that yes — Solana is worth buying at the moment. 
When choosing a place to buy SOL, it's worth checking out online reviews to ensure you make the best choice. You should also remember only to buy what you can afford.
This ad promotes virtual cryptocurrency investing within the EU (by eToro Europe Ltd. and eToro UK Ltd.) & USA (by eToro USA LLC); which is highly volatile, unregulated in most EU countries, no EU protections & not supervised by the EU regulatory framework. Investments are subject to market risk, including the loss of principal.

Danny Maiorca
Danny is a freelance writer specialising in technology and finance. Prior to working for himself, he spent several years working within those sectors in London. Since then, Danny has relocated to Denmark.