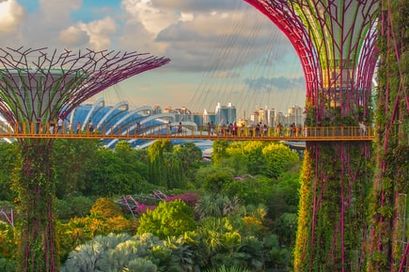 Huobi Global closes all Singapore accounts

Daniela Kirova
Last updated 31st Jan 2023
Crypto exchange Huobi Global will be closing all Singapore-based users' accounts by or on March 31 next year in compliance with local regulations, the exchange said in a statement published in the support section of their website.
The statement reads:
Huobi Global has always been committed to offering digital asset trading services while following all applicable laws. To comply with the laws of Singapore, we will have to include Singapore as a restricted jurisdiction. Regrettably, this means Huobi Global can no longer offer services to Singapore-based users. 
Expanding overseas to make up for lost Chinese users
The exchange has been trying to expand abroad to make up for the loss of Chinese users, who accounted for 50% of its user base and a third of its revenue. Huobi announced it would be phasing out mainland China accounts by the end of 2021 after China's central bank launched yet another crackdown on crypto trading.
The exchange advised Singapore users to withdraw their funds and close their positions before the end of March. They also ban users from the U.S, Canada, North Korea, Sudan, Cuba, Iran, Japan, Syria, Venezuela, and Crimea from trading on the platform.
Huobi applied for digital token payment license
Huobi is one of many entities to have applied for a digital token payment license under Singapore's Payment Services Act. According to the Monetary Authority of Singapore (MAS) website, it applied through its local affiliate, Feu International, a wholly-owned subsidiary of Huobi Tech.
Huobi Tech is a company listed in Hong Kong and separate to Huobi Global. Leon Li is a shareholder and the founder of both. On Sept 2 this year, MAS published an investor warning about Binance. The world's biggest crypto exchange stopped offering Singapore dollar trading pairs a few days later.
Huobi moved staff out of China urgently
Huobi moved the majority of its staff to Hong Kong this summer in preparation for a renewed crackdown in China. At the time, the People's Bank of China (PBoC) announced:
For domestic staff of relevant overseas virtual currency exchanges, as well as legal persons, unincorporated organizations and natural persons who know or should know that they are engaged in virtual currency-related businesses and still provide them with services such as marketing promotion, payment and settlement, technical support, etc., they shall be investigated in accordance with the law.
Huobi Global is a leading virtual asset financial services group, which operates in over 130 countries worldwide.  
Daniela Kirova
Daniela is a writer at Bankless Times, covering the latest news on the cryptocurrency market and blockchain industry. She has over 15 years of experience as a writer, having ghostwritten for several online publications in the financial sector.