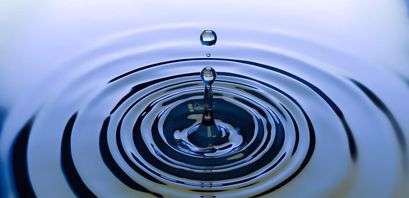 Ripple wants clients to access crypto through "Liquidity Hub"

Walter Akolo
Last updated 29th Jun 2022
Despite the Securities and Exchange Commission (SEC) filing an action against Ripple Labs Inc. and two of its senior executives last year, Ripple (a major blockchain startup) is pursuing new avenues in the crypto industry.
Through a recent press release, Ripple unveiled the Liquidity Hub — a service that allows finance companies to offer their customers access to cryptocurrency.
The Hub is aimed at helping customers gain access to digital assets from different avenues, including over-the-counter trading desks, crypto exchanges, market makers, and future decentralized venues. The service is set to officially launch next year (2022).
Initially, the Ripple Liquidity Hub will support Ripple (XRP), Bitcoin Cash, Litecoin, Ethereum, and Bitcoin. According to the Tuesday announcement made by the blockchain firm, the availability of digital assets will depend on location.
Ripple, a trusted one-stop-shop for accessing crypto
In the future, Ripple plans to expand its cryptocurrency offerings and might include other crypto tokens such as NFTS (or non-fungible tokens).
Asheesh Birla, Ripple's general manager, said the firm has been using digital currencies to support its product (on-demand liquidity) for the past two years.
Birla further intimated that, as such, Ripple's customers would also wish to have access to the same product "for buying, selling, and holding crypto assets that have powered [Ripple's] extensive work with financial institutions".
Coinme, America's fast licensed Bitcoin ATM firm, is the first to partner with Ripple and access the alpha version of Liquidity Hub (beta version still in development stage).
1
Minimum Deposit
$200
Exclusive Promotion
More than 3,000 assets, including currencies, stocks, cryptocurrencies, ETFs, indices and commodities
Buy crypto, or trade cryptocurrencies via CFDs
This ad promotes virtual cryptocurrency investing within the EU (by eToro Europe Ltd. and eToro UK Ltd.) & USA (by eToro USA LLC); which is highly volatile, unregulated in most EU countries, no EU protections & not supervised by the EU regulatory framework. Investments are subject to market risk, including the loss of principal.
Ripple to delve deeper into DeFi
The blockchain company is also trying its hands at decentralized finance (or DeFi). And plans are underway for Ripple to provide crypto staking and investment services. 
Birla said that once customers buy and hold cryptocurrencies such as Ethereum, it's logical to assume they'll also show interest in the next generation of services.
According to a report, the blockchain startup will soon support wrapped (XRP) digital asset(s) on the Ethereum network — which allows crypto users to interact with the company's decentralized finance protocols.
The Liquidity Hub offers services for other digital currencies apart from XRP. On top of that, the first-of-its-kind service will also help compete with other financial giants including MasterCard, Visa, and PayPal.
All this happening while Ripple is still entangled in an ongoing battle with the giant financial regulator (the Securities and Exchange Commission).
Magistrate Judge Sarah Netburn recently ordered Ripple to table all its internal meeting recordings as evidence in the pending case. 
The U.S. SEC is currently suing the blockchain company and two of its senior executives for allegedly raising more than $1.3 billion through an unregistered securities offering.

Walter Akolo
Walter is a writer from Nairobi, Kenya. He covers the latest news on the cryptocurrency market and blockchain industry. Walter has a decade of experience as a writer.