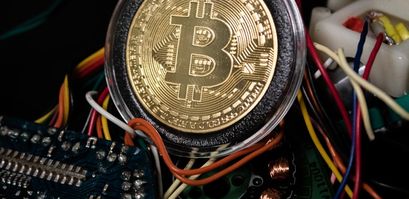 Bitfarms takes over 24 MW farm in Washington. Is the Evergreen state the new mining hub?

Daniela Kirova
Last updated 11th Aug 2022
Canada-based Bitcoin mining company Bitfarms announced it has acquired a 24 megawatt hydropower farm in USA's Washington state. The company is known for exploring mining sites all over the world and is always looking for new ways to expand and grow.
In a press release, Bitfarms said,
Bitfarms plans to house approximately 6,200 Bitmain S19j Pro miners, capable of 620 PH/s, in the facility. Bitfarms has also entered into a Memorandum of Understanding (MOU) with the seller to co-develop additional farms in the area, increasing total mining capacity up to 99 MW in Washington.
At first, this move came as a surprise. Most mining companies set up shop in Texas. However, it might be that the Evergreen State will replace the Lone Star State as a crypto hub. It has quite a few advantages, such as water-based resources.
1
Minimum Deposit
$10
Exclusive Promotion
More than 3,000 assets, including currencies, stocks, cryptocurrencies, ETFs, indices and commodities
Buy crypto, or trade cryptocurrencies via CFDs
This ad promotes virtual cryptocurrency investing within the EU (by eToro Europe Ltd. and eToro UK Ltd.) & USA (by eToro USA LLC); which is highly volatile, unregulated in most EU countries, no EU protections & not supervised by the EU regulatory framework. Investments are subject to market risk, including the loss of principal.
According to the EIA (U.S. Energy Information Administration), the state is the biggest producer of hydroelectric power in the country. It also has one of the biggest hydroelectric power plants across the globe. The administration added:
Hydroelectric power typically accounts for more than two-thirds of Washington's electricity generation. But, in 2019, hydropower accounted for only 62% of the state's net generation, the smallest share of state generation in at least 30 years.
Arcane Research reported that Washington is one of the cheapest places in the world to mine Bitcoin. The average mining cost per Bitcoin is around $7,880.
Bitfarms Chief Mining Officer Ben Gagnon stated, quoted by AMBCrypto:
The facility's hydro power is expected to cost approximately 25% less than the average cost of power at our Québec farms, making it the most cost-effective source of power currently in our portfolio and reducing our corporate wide average to below 4 US cents/kwh.
He predicted that Bitfarms could mine about 3.7 Bitcoin at a cost of $4,000 per Bitcoin.
Mining challenges
With the Bitcoin mining boom in the USA, stakeholders are more and more vested in energy efficient mining. Companies and governments alike want to harness excess electricity to explore renewable energy and stimulate the local economy.
Bitfarms is building a 210 megawatt Bitcoin mining farm with over 55,000 rigs in Argentina. However, the government of Argentina is worried about the fast rate and has asked for more information about Bitfarms' expansion plans. Will the government of Washington state take a similar stance? Only time will tell.  
Daniela Kirova
Daniela is a writer at Bankless Times, covering the latest news on the cryptocurrency market and blockchain industry. She has over 15 years of experience as a writer, having ghostwritten for several online publications in the financial sector.