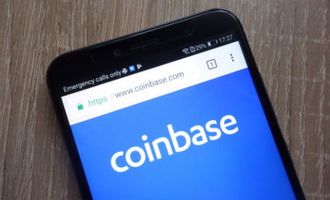 Coinbase Co-founder Launches Biggest Crypto Fund In History

Ruby Layram
Last updated 12th Apr 2022
Amidst the recent boom in cryptocurrencies, Coinbase has raised the largest new venture capital fund in history in a bid to keep the activity going. Fred Ehrsam, Coinbase co-founder, and former Sequoia Capital partner Matt Huang have managed to raise $2.5 billion. 
The money has been raised for Paradigm One, the duo's first venture capital fund. Investors were quick to commit money to the fund, meaning that the fund quickly doubled the amount that was predicted. 
At Paradigms headquarters in San Francisco, Ehsram told Financial Times "It is probably small relative to where we're going in 10 years."
Paradigm's impressive fundraising has the potential to spark fears among certain corners of the crypto world. Especially in the niche of decentralised finance, which is where the firm has made its name. 
Earlier this year, VC firm Andreesen Horowitz also raised twice as much as it originally hoped for a new cryptocurrency fund. The fundraising round brought in $2.2 billion, which at the time was said to be the "largest crypto fund ever raised." 
Both firms are aiming to expand the ecosystem of applications based on the crypto Ethereum. Ethereum is a digital ledger that allows programmers to write contracts and automatically execute functions such as money transfers. 
1
Minimum Deposit
$200
Exclusive Promotion
More than 3,000 assets, including currencies, stocks, cryptocurrencies, ETFs, indices and commodities
Buy crypto, or trade cryptocurrencies via CFDs
This ad promotes virtual cryptocurrency investing within the EU (by eToro Europe Ltd. and eToro UK Ltd.) & USA (by eToro USA LLC); which is highly volatile, unregulated in most EU countries, no EU protections & not supervised by the EU regulatory framework. Investments are subject to market risk, including the loss of principal.
The programs run on tokens- digital assets that are granted to users over time. Ownership of tokens often gives users a sayin governance. Paradigm has managed to accumulate some of the largest token holdings in the sector. The firm has done this by placing early bets on development teams, which has given it rights to future distributions. 
In 2018, Paradigm held a funding round which raised $400 million. This made an annual internal rate of return of more than 200%. The fund's assets have now reached around $10 billion, although they tend to fluctuate with the price of cryptocurrencies. 
Paradigm has structured their fund like a hedge fund which means that the firm does not need to return capital to investors by a certain date. Paradigm has declined to comment on performance. 
Paradigm's founders have said that the world of token-based apps still has room to develop. Over the past year, several Paradigm-backed protocols including Uniswap have soared in value. In sectors such as gaming, developers are also experimenting with new initiatives to distribute value to users through tokens. 

Ruby Layram
Ruby is a writer for Bankless Times, covering the latest news on the cryptocurrency market and blockchain industry. Ruby has been a professional personal finance and investment writer for 2 years and is currently building her own portfolio of altcoins. She is currently studying Psychology at the University of Winchester, specialising in Statistical analysis.