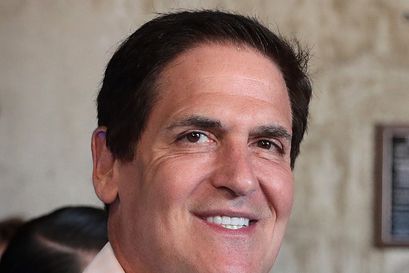 Mark Cuban is placing $150K of carbon offsets on the blockchain every month

Daniela Kirova
Last updated 31st Jan 2023
Photo: Wikipedia, Gage Skidmore, Peoria, AZ https://commons.wikimedia.org/w/index.php?curid=104923448
US entrepreneur and reality TV show star Mark Cuban is using blockchain technology to lock up carbon offsets on the low-emission Polygon network. According to CoinTelegraph, the billionaire has been putting $50,000 of carbon offsets on the blockchain as Base Carbon Tons (BCT) every 10 days since the launch of KlimaDAO, a decentralized blockchain project that aims to drive appreciation of the price of BCT.
BCTs represent one ton of carbon
BCTs are digital assets bridged by Toucan Protocol onto the Polygon Network. They represent one ton of carbon from the VCU (Verified Carbon Unit) registry. KlimaDAO, which has accumulated over 9 million BCTs, told CoinTelegraph that it uses Polygon because of its negligible carbon emissions.
Cuban's support for KlimaDAO is no surprise
Klima is in his portfolio of trades and investments. According to the official website:
KlimaDAO is designing and launching a bona fide carbon-backed currency – a currency that's supply will grow incrementally through increased investment into pro-climate projects around the world, validated by locking Verified Carbon Units (VCUs) into its treasury. 
By developing a carbon-backed currency, users will be given a legitimate means to factor the cost of carbon in their economic activity. At the moment, capital markets don't consider environmental degradation driven by economic growth. 
Cuban expressed an interest in working with KlimaDAO to promote carbon removal, saying:
I've been buying 50k in offsets every 10 days or so, verifying them and putting them on chain as BCT. I would love to do the same thing and probably more with removal within KLIMA. I'm excited to be working with a team that is using blockchain and smart contracts to solve a pressing, real-world problem and that is building a platform to help organizations around the world build climate resilience.
This is not the entrepreneur's first foray into the blockchain-based ESG space. In the summer of this year, dClimate announced he had joined the network as a strategic advisor and investor. dClimate is the first decentralized climate data network in history.
Two of the three environmental investments listed on the Mark Cuban Companies website with a focus on distributed ledger technologies are blockchain solutions, which aim to address climate challenges. During the COP26 climate conference in Scotland last week, a new blockchain initiative emerged to tackle climate issues.
Daniela Kirova
Daniela is a writer at Bankless Times, covering the latest news on the cryptocurrency market and blockchain industry. She has over 15 years of experience as a writer, having ghostwritten for several online publications in the financial sector.