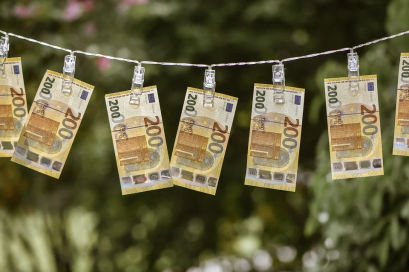 $600 Million Raised By Pantera Capital For New Crypto Fund

Ruby Layram
Last updated 31st Jan 2023
Crypto investment firm Pantera Capital has raised $600 Million for its fourth crypto fund. Around 75% of the funds raised came from institutional investors including endowments, according to The Information. 
The institutional backing makes the recent fund largely different from the firm's 2018 fund, which was largely supported by wealthy investors. Pantera has not yet commented on the latest funding round. 
Pantera does however expect the fund to reach $1 billion when it eventually closes in March, according to an unnamed source. The fund will be used to invest in venture equity, crypto tokens that have been launched and tokens that are in development. 
Pantera was founded by Tiger Management alum Dan Morehead in 2003 as a global hedge fund. It later switched its focus a decade later to digital currencies. The firm has currently backed more than 80 blockchain companies and 65 early-stage token deals across a wide portfolio. The portfolio includes Circle, Coinbase and Ripple. 
In September, Pantera raised $369 million for its new blockchain fund. The frim had $4.7 billion in assets under management as of August. 
Other crypto funding rounds
Pantera is not the only crypto firm to have raised a significant amount of money in it's latest funding round. MoonPay recently hit a valuation of $3.4 billion after its latest fundraise. Avalanche also released a fresh $220 million investment fund at the beginning of the month and Cardano-based DeFi protocol Ardana raised $10 million from Three Arrows Capital and other investors. 
The popularity of funding rounds has clearly been picked up by major players in the industry. The funds from most rounds are put towards improving software and expanding crypto offerings, others are used to buy tokens or work on projects. 
The surge in crypto funding comes as the total cryptocurrency market capitalization reaches over $3 trillion. 

Ruby Layram
Ruby is a writer for Bankless Times, covering the latest news on the cryptocurrency market and blockchain industry. Ruby has been a professional personal finance and investment writer for 2 years and is currently building her own portfolio of altcoins. She is currently studying Psychology at the University of Winchester, specialising in Statistical analysis.