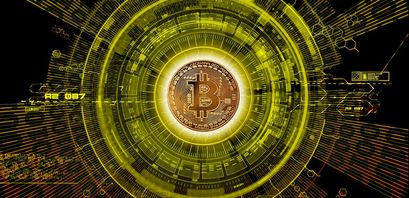 Bleak outlook for Grayscale Bitcoin Trust: Here's why

Daniela Kirova
Last updated 11th Aug 2022
Bitcoin is selling for $56,500 at the time of writing, down by at least 1% and hovering well below its all-time high near $69,000. The Grayscale Trust is the biggest Bitcoin trust in the world with $37 billion in assets. The runner up, ProShares Bitcoin Strategy (BITO) ETF, has $1.3 billion in assets, but it only started this October, Barrons wrote.
Grayscale was popular with investors because it is the only fund with direct ownership of Bitcoin. All the others provide exposure through futures contracts. A Grayscale spokesman commented:
An ETF is the most efficient way to resolve any discrepancy between our products' share price and the NAV. Investors want their Bitcoin exposure in the form of a Bitcoin Spot ETF, and, at Grayscale, it's what we believe they deserve.
Ark Invest has $375M in Grayscale
Many whales own BTC through the Grayscale Trust. With an investment of $375 million, Cathie Wood's Ark Invest is the biggest holder. However, it seems institutional investors would have been better off owning Bitcoin directly, according to a Morningstar report cited by Barrons.
Bitcoin's gain is twice that of Grayscale's
Bitcoin has gained 95% so far this year. In comparison, shares of the trust are up just 42% over the same period. Last year, Bitcoin appreciated by 340% compared to 220% for Grayscale. The gap keeps widening.
Closed-end fund structure not optimal
Grayscale Bitcoin Trust's biggest problem is its structure: a closed-end fund with a fixed number of market shares. Depending on market demand, the shares can trade at a discount or at a premium. At the moment, they're trading at a 14% discount. This may seem good, but investors buying on the open market have overpaid for Bitcoin because the fund has traded at steep premiums.
Investors with a net worth of over $1 million or annual income above $200,000 are eligible to buy the shares directly from Grayscale. Buying Bitcoin at the price of the net asset value (NAV) could have been very lucrative when the trust traded at a premium, because investors gained access to assets at a discount to their market price.
Grayscale has applied to become an ETF
In October, Grayscale applied with the SEC to convert the trust to an ETF, but SEC has yet to warm up to spot trading where Bitcoin ETFs are concerned. DCG, Grayscale's parent company, recently announced it would buy back up to $1 billion of the trust. It has already bought back market shares worth $388 million. However, this has not impacted the discount.
Cutthroat competition
This is another reason the discount stays as is. In the US, several Bitcoin futures ETFs have opened for businesses. Canada has a few spot-based ETFs.
Daniela Kirova
Daniela is a writer at Bankless Times, covering the latest news on the cryptocurrency market and blockchain industry. She has over 15 years of experience as a writer, having ghostwritten for several online publications in the financial sector.