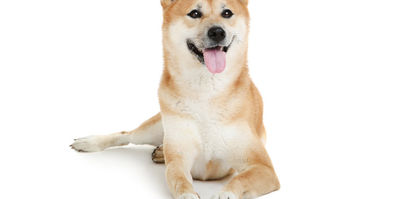 SHIB second only to Bitcoin in Twitter fame, up more than 20% today

Daniela Kirova
Last updated 5th Aug 2022
On the last day of November, Shiba Inu (SHIB) ranks as the second most frequently mentioned token on Twitter. In terms of interactions on the powerful social medium, Shiba Inu is second only to the flagship crypto, Bitcoin. Despite its recent losses, SHIB may be on its way to mainstream adoption.
Data from CryptoRank Platform show SHIB was the top second cryptocurrency mentioned on Twitter. According to their metrics, Shiba Inu was mentioned more than 4 million times on Twitter. Bitcoin was mentioned about 10.7 million times. Ethereum (ETH) ranks third with just under 2.8 million mentions. PancakeSwap (CAKE) is fourth with just under 1.9 million, FX Empire wrote.
Endorsement of the Dogecoin killer
SHIB gathered momentum in November in terms of adoption because AMC Theaters and other companies endorsed the "Dogecoin killer" as a payment method. Joining the ranks of AMC is American tech retailer Newegg. Today, the well-known company announced it would start accepting the popular meme coin as a means of payment on its platform.
According to a recent tweet from the e-commerce platform's official Twitter handle, Newegg will begin accepting the token in the very near future. Newegg entered into a partnership with BitPay to facilitate the payments, Andrew Choi, Director of Brand Marketing at Newegg revealed. He added:
Through our partnership with BitPay, we have the ability to move quickly and lead the market with flexible cryptocurrency payment options. To that end, we're excited to offer SHIB as a payment option on Newegg.com.
A pronounced effect on the price
The series of adoption announcements has been well-received by SHIB investors and the official Shiba Inu community. The price of SHIB has increased by 21.40% in the past 24 hours. At the time of writing, it's trading for $0.000047.
The token lost value during last week's crypto bloodbath, provoked by news of the new COVID-19 mutation, but that can be said for practically every cryptocurrency on the market. In fact, its losses were limited in comparison to other altcoins of comparable market value.
Technical analysis and price prediction
Presently, Shiba Inu is attempting to consolidate above the 50-period simple moving average. After it clears out $0.000053, it might test the $0.00006 zone. If a frenzied selloff ensues, on the other hand, the meme coin might drop to $0.000035 or even $0.000030 and stay at that level in the foreseeable future.
If you want to invest in Shiba Inc coin, you might be interested in automated cryptocurrency trading robots such as Bitcoin Prime, Bitcoin Era and Bitcoin Code.
Daniela Kirova
Daniela is a writer at Bankless Times, covering the latest news on the cryptocurrency market and blockchain industry. She has over 15 years of experience as a writer, having ghostwritten for several online publications in the financial sector.