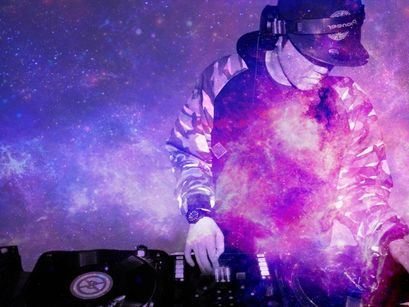 Snoop Dogg's first NFT collaboration with Coldie minted on SuperRare

Walter Akolo
Last updated 31st Jan 2023
Rap music legend Snoop Dogg has collaborated with blockchain artist, Coldie, to create his first NFT (non-fungible token) — which is part of the final release of his "Decentral Eyes Portrait Series" NFT.
The NFT — "Decentralized Dogg" — was minted on Monday by SuperRare and it's slated for auctioning this coming Friday. SuperRare is a cryptocurrency market catering to NFT buyers willing to pay extra money for high-end NFT pieces.
The Decentralized Dogg NFT is a 3D collage of ten different digital images of the hip hop legend in various stages throughout his life. On top of that, the NFT is accentuated with an original NFT-inspired soundtrack by the artist.
Currently, the highest bid placed for Snoop Dogg's NFT is approximately $760,000 (or 169 worth of Ethereum coins).
The NFT launch is "just the beginning"
Nick Adler, Snoop's long-term innovation and investment partner, said that the unveiling of the NFT marks the successful journey of "Snoop's work in the NFT and art space".
He further revealed that the famous hip-hop artist is open to future collaborations with other iconic NFT artists (Coldie included), depending on how well the "Decentralized Dogg" performs in the NFT digital marketplace.
Coldie said the collaboration with Snoop Dogg came after the artist's management team directly contacted him about creating an NFT via SuperRare.
1
Minimum Deposit
$50
Exclusive Promotion
More than 3,000 assets, including currencies, stocks, cryptocurrencies, ETFs, indices and commodities
Buy crypto, or trade cryptocurrencies via CFDs
This ad promotes virtual cryptocurrency investing within the EU (by eToro Europe Ltd. and eToro UK Ltd.) & USA (by eToro USA LLC); which is highly volatile, unregulated in most EU countries, no EU protections & not supervised by the EU regulatory framework. Investments are subject to market risk, including the loss of principal.
Adler mentioned that Snoop might forge a relationship with anyone — it could be a decentralized autonomous organization (DAO) or investor — who buys the NFT. 
"For us, what's interesting about the current climate is that we plan to sort of continue to evolve this piece. Like maybe we could use this piece for other works we do, whether it's the cover of a future album or a book."
The NFT to push Snoop to release more art
According to Snoop's management team, the artist is also considering using the digital piece as augmented reality labels for book covers or wine bottles.
"We could do Snoop wine bottles that use augmented reality, where the portrait comes to life on a wine bottle. That leads so much more value to the collector because he's got millions of eyes on the artwork," said one of Snoop's representatives.
Speaking in an interview regarding the NFT, Snoop said the NFT technology has inspired him to rethink how he works and now plans to release more digital art into the world. 
He said, "You don't just see it, you feel it and you hear it. I want this piece to stand out as a representation of my vision into the metaverse. It is decentralized, decentral eyes".

Walter Akolo
Walter is a writer from Nairobi, Kenya. He covers the latest news on the cryptocurrency market and blockchain industry. Walter has a decade of experience as a writer.