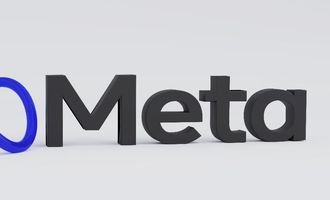 Head of Meta Platforms to leave the company at the end of 2021

Walter Akolo
Last updated 12th Apr 2022
David Marcus, head and top crypto executive at Meta Platforms (a parent company of Facebook), plans to step down and leave Meta at the end of this year.
Marcus made a personal announcement on Twitter, claiming his "entrepreneurial DNA" nudged him to depart the company. Meta executive Stephanie Kasriel is slated to replace him early next year.
In a note posted on Marcus' Facebook page, Mark Zuckerberg, Meta's CEO, hailed him for his leadership at the company, adding Facebook "wouldn't have taken such a big swing at Diem without [Marcus' guidance]."
"I'm grateful you've made Meta a place where we make those big bets," the CEO said.
Meta's big crypto advocate
Marcus is regarded by Meta as "a big cryptocurrency advocate" especially for his efforts in making a case for Libra while testifying before the Senate two years ago.
Libra (now known as Diem) is a stablecoin under development with a consortium of other companies, including Spotify Technology, Coinbase Global, and Uber Technologies.
Just a few days ago in a tweet, Marcus noted that considering the inflation rate is currently at 6.2%, if you invest $100,000 today, your investment will be worth roughly $54,800 in the next ten years. 
"Compounding is a powerful force," he wrote, adding that the anonymous inventor of Bitcoin, Satoshi Nakamoto, "must be having [popcorn] somewhere".
Here, he hints that Bitcoin may have better value and can help beat inflation.
1
Minimum Deposit
$200
Exclusive Promotion
More than 3,000 assets, including currencies, stocks, cryptocurrencies, ETFs, indices and commodities
Buy crypto, or trade cryptocurrencies via CFDs
This ad promotes virtual cryptocurrency investing within the EU (by eToro Europe Ltd. and eToro UK Ltd.) & USA (by eToro USA LLC); which is highly volatile, unregulated in most EU countries, no EU protections & not supervised by the EU regulatory framework. Investments are subject to market risk, including the loss of principal.
Other Meta executives left last year
In the past year, Meta has lost several executives involved in Diem and Novi — a digital-wallet and payment system that Facebook (now Meta) launched in October. 
Some of Meta's business practices (which invited employee backlash) are said to cause an exodus of executives — following damaging leaks by whistleblower Francis Haugen.
So, Marcus' departure is seen by some analysts as a sign that the company is struggling to retain its top talent, amid a critical crisis. Meta is now focusing on the "Metaverse", a new virtual-reality realm for gaming, socializing, and commerce.
In an interview, Laura Martin, Needham analyst, said Meta's CEO is more focused on the Metaverse, "which is bigger than digital payments."
She claims Zuckerberg "started on the currency side, but he'll [have to] spend $10 billion on the Metaverse, which isn't just payments. [However] it's not good that he's losing people, and it's more expensive to hire now." 
A spokesman for Meta, regrettably, declined to comment on the issue.
In recent trading, Meta's share prices plunged to 3.3%, approximately $326.87 — against a 1.4% decline of NASDAQ's composite share price.

Walter Akolo
Walter is a writer from Nairobi, Kenya. He covers the latest news on the cryptocurrency market and blockchain industry. Walter has a decade of experience as a writer.