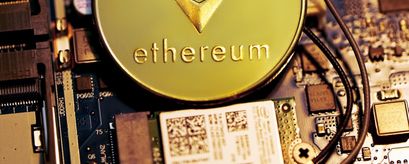 Testing of Ethereum mainnet-Beacon Chain merge begins

Daniela Kirova
Last updated 15th Dec 2022
Ethereum (ETH) developers have called on the community of the second-biggest crypto by market cap to help test the long-awaited Merge between the Ethereum Mainnet and Beacon Chain, which is based on proof-of-stake (PoS). Developers have launched a program for users with technical as well as non-technical background to help test the upcoming merge with the impending transition to Eth2, CoinTelegraph reported.
Reducing ETH energy consumption by 99%
The idea of the Merge, a highly anticipated milestone in the transition to Eth2, is to reduce the ETH network's energy consumption by 99%. The network will achieve this by becoming a PoS blockchain. On Monday, Ethereum developer Marius van der Wijden announced the new program to get the community involved in Merge testing. It caters to three tiers of users. He tweeted:
Testing is the best way to contribute to #Ethereum. We are starting a new program to get the community involved in testing the merge. If you want to do your part in getting Ethereum to Proof of Stake as soon as possible and save the environment, #dm me.
For users without a technical background, the program provides tasks such as reporting failures, setting up consensus layer clients, and sending transactions. For those with one, they can select goals such as deploying and testing contracts, running their own validators, and setting up their own testnets.
1
Minimum Deposit
$50
Exclusive Promotion
More than 3,000 assets, including currencies, stocks, cryptocurrencies, ETFs, indices and commodities
Buy crypto, or trade cryptocurrencies via CFDs
This ad promotes virtual cryptocurrency investing within the EU (by eToro Europe Ltd. and eToro UK Ltd.) & USA (by eToro USA LLC); which is highly volatile, unregulated in most EU countries, no EU protections & not supervised by the EU regulatory framework. Investments are subject to market risk, including the loss of principal.
There is a third tier catering to users with a very deep technical background. They can propose invalid blocks, review the spec, and split the network by voting on invalid blocks. However, nobody will receive payment. On that note, Wijden added:
The program is not compensated, but if you find a critical bug (consensus issue/panic), I'll buy you a beverage of your choice at the next DevCon.
Merge completed by Q2/2022 latest
According to the Eth2 page on the token's official website, the Merge will be completed by Q1 or Q2 of 2022 at the latest. It is considered the second to last stage in the blockchain's evolution to PoS. Before the transition to ETH 2.0 is complete, there is still some work to do.
Shard chain upgrade is the final stage
The final chapter is the Shard chain upgrade, anticipated to take place at the end of next year. Once this is done, the network will be able to scale its capacities in a decentralized way as the load will be distributed across 64 new chains. Gas fees will drop in the process.
If you want to invest in Ethereum, you might be interested in automated cryptocurrency trading robots such as Bitcoin Prime, Bitcoin Era and Bitcoin Code.
Daniela Kirova
Daniela is a writer at Bankless Times, covering the latest news on the cryptocurrency market and blockchain industry. She has over 15 years of experience as a writer, having ghostwritten for several online publications in the financial sector.