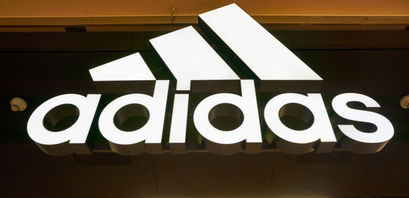 Adidas steps into the metaverse through a partnership with BAYC

Jinia Shawdagor
Last updated 11th Aug 2022
Iconic design company Adidas Originals has ventured into the metaverse officially after several teases in the past weeks. The company revealed this news through a tweet on December 2, disclosing that its metaverse foray comes through a partnership with Bored Ape Yacht Club (BAYC), a leading NFT project.
This metaverse move also saw Adidas team up with famed NFT collector GMoney and Punks Comic, an unofficial Ethereum NFT derivative project that draws inspiration from CryptoPunks.
The clothing brand also purchased a Bored Ape Yacht Club #8,774 and shared the avatar on Twitter. This avatar features heart-shaped sunglasses, a gold hoop for the earrings, a fisherman's hat, and blue fur. The avatar also dons an Adidas-themed jacket that features the logos of BAYC, GMoney, and Punks Comic.
Adidas also posted a trailer featuring Gmoney, BAYC, and Punks Comic-inspired 3D avatars ascending to a world with a glowing Adidas logo.
Welcoming Adidas to the metaverse, Meta (formerly Facebook), said,
We can't wait to see Adidas in the metaverse.
1
Minimum Deposit
$10
Exclusive Promotion
More than 3,000 assets, including currencies, stocks, cryptocurrencies, ETFs, indices and commodities
Buy crypto, or trade cryptocurrencies via CFDs
This ad promotes virtual cryptocurrency investing within the EU (by eToro Europe Ltd. and eToro UK Ltd.) & USA (by eToro USA LLC); which is highly volatile, unregulated in most EU countries, no EU protections & not supervised by the EU regulatory framework. Investments are subject to market risk, including the loss of principal.
Adidas' metaverse plans are already in play
Reportedly, Adidas purchased BAYC #8,774 for 46 ETH worth approximately $156,000 at the time of purchase. The company intends to convert this NFT into a metaverse character named Indigo Herz. In a Twitter Spaces conversation, representatives of the parties included in this partnership spoke about this development, with an Adidas representative saying this collaboration was five months in the making.
The Punks Comic team noted that the next NFT issue of its comic, which the team releases in the coming week, would feature Adidas' metaverse character.
This news comes after Adidas joined hands with The Sandbox. However, neither organization shared further details about the partnership. However, the deal saw Adidas get a piece of land in The Sandbox. The Sandbox booked the piece of land for Adidas, but it remains unclear whether Adidas bought the plot or if it was a gift from The Sandbox team.
While Adidas' moves into the metaverse seem fluid, the firm's Vice President of Global Marketing Communications, Erika Decker Wykes-Sneyd, said it is challenging to bring a traditional company into the decentralized space. According to her, this process involves a mindset change in how the company has been running its operations.
Jinia Shawdagor
Jinia is a fintech writer based in Sweden. With years of experience, she has written about cryptocurrency and blockchain for renowned publications such as Cointelegraph, Bitcoinist, Invezz, etc. She loves gardening, traveling, and extracting joy and happiness from the little things in life.