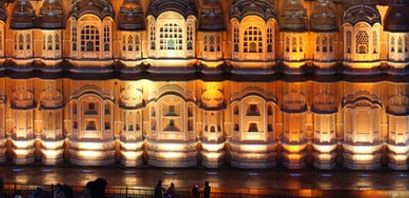 Crypto regulated, not outlawed in India: SEBI to oversee market

Daniela Kirova
Last updated 5th Aug 2022
The Securities and Exchange Board of India (SEBI) will oversee the country's crypto market, CoinFi reported. Investors will not be prohibited from gaining exposure to private cryptocurrencies in the country, a report confirmed.
A note by India's Cabinet circulated on the proposed cryptocurrency bill indicates the government will regulate rather than ban private crypto. In addition, the note states crypto will not be recognised as legal tender in India.
'Technically impractical' to ban crypto
These reports emerged shortly after an ORF report, according to which it would be "technically impractical" to prohibit the crypto. By regulating the sector, the country is keeping the market from going (and probably flourishing) underground.
Investors required to disclose crypto holdings
NDTV reported that according to the Cabinet note, investors will be required to disclose their crypto holdings. The report added:
Cutoff date will be prescribed for those with crypto assets to declare and bring it under regulation.
With view to this, it's worth pointing out that India's central bank already submitted a proposal for a CBDC, a digital rupee, to Parliament. This happened as recently as last week. Reportedly, the CBDC draft is part of a different bill to the one proposed by the central bank to Parliament.
Indian govt doesn't collect data on BTC transactions
Following approval by Cabinet, the government will introduce a new, reworked crypto bill in Parliament, stated Indian Finance Minister Nirmala Sitharaman. So far, there is no proposal for Bitcoin to be recognized as a currency. The minister added that the government did not collect data on Bitcoin trading and other Bitcoin transactions at the moment.
Increasing calls for central regulation
The above is important to keep in mind as some entities connected to the ruling party have called for central regulation of these digital assets. For instance, the proposal was made to store crypto data on mining and transactions exclusively on domestic servers.
Fines on violations can go up to $2.66M
Officials have proposed severe penalties for violating exchange provisions. These include fines of as much as INR 200 million, equivalent to $2.66 million USD, as well as imprisonment of up to one and a half years.
Ban was 'a mistake' according to draftsman
Ex-finance secretary Subhash Garg, who drafted the bill proposed, recently made an effort to clarify it, calling it "a mistake" in the process. In the meantime, watchdogs have issued investor awareness directives as well as ones to clamp down on illegal crypto-related transactions. 
Daniela Kirova
Daniela is a writer at Bankless Times, covering the latest news on the cryptocurrency market and blockchain industry. She has over 15 years of experience as a writer, having ghostwritten for several online publications in the financial sector.