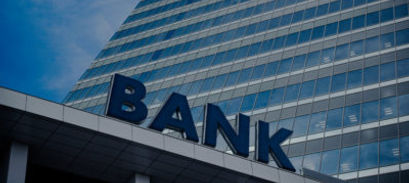 Bank For International Settlements Sees Role For Crypto But Pushes For Regulation

Ruby Layram
Last updated 31st Jan 2023
A recent report from the Bank for International Settlements (sometimes referred to as the 'central bank of central banks) has made an unexpected remark that decentralized finance (DeFi) could play a vital role in the traditional financial system. However, the report made clear warnings about potential financial instability.
Per the report, titled DeFi risks and the decentralisation illusion, DeFi could become a much more important and integrated part of the broader financial system than it is today. For this to happen the digital currency would need certain technical and regulatory improvements. 
The bank wrote in it's report, "History shows that the early development of novel technologies often comes with bubbles and loss of market integrity, even while generating innovations that could potentially be of broader use down the road."
However, the BIS also stated that if blockchains were to expand their offerings DeFi could play "an important role in the financial system." The Bank also noted the importance of suitable regulation and large-scale tokenization of traditional assets. 
1
Minimum Deposit
$50
Exclusive Promotion
More than 3,000 assets, including currencies, stocks, cryptocurrencies, ETFs, indices and commodities
Buy crypto, or trade cryptocurrencies via CFDs
This ad promotes virtual cryptocurrency investing within the EU (by eToro Europe Ltd. and eToro UK Ltd.) & USA (by eToro USA LLC); which is highly volatile, unregulated in most EU countries, no EU protections & not supervised by the EU regulatory framework. Investments are subject to market risk, including the loss of principal.
Despite the fairly positive outlook the bank did not fail to acknowledge that DeFi growth "poses financial stability concerns." Saying, "Since collateral prices fall and margins rise at times of distress, downward price spirals often arise and may spread to the rest of the financial system."
It added that the reason this has not yet happened is that the DeFi space still is largely self-contained, so further expansion is needed. The report highlighted stablecoins as a major concern, noting that they are "neither central bank money nor commercial bank money."
The report argued that, "Stablecoins are prone to runs, which would compromise their ability to transfer funds within the DeFi ecosystem." This has the potential to cause funding shocks for the banks and companies and could have a severe impact on the financial system. 
The BIS suggested that the regulatory framework which already exists in traditional finance should also be applied to the DeFi space, and that tools already used to regulate and supervise banks could be expanded to also cover stablecoin issuers. This would be done to better control the risks that are posed by the mainstream expansion of DeFi. 

Ruby Layram
Ruby is a writer for Bankless Times, covering the latest news on the cryptocurrency market and blockchain industry. Ruby has been a professional personal finance and investment writer for 2 years and is currently building her own portfolio of altcoins. She is currently studying Psychology at the University of Winchester, specialising in Statistical analysis.