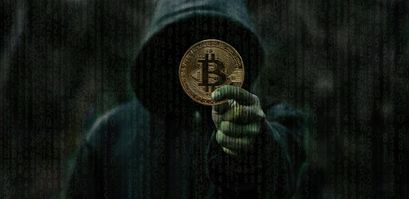 Huobi Global and Shiba Inu community to help BitMart strengthen its security after $150 million crypto hack

Walter Akolo
Last updated 12th Apr 2022
Over the weekend, BitMart — a trusted crypto exchange trading platform providing real-time services including Bitcoin and Ethereum — lost almost $200 million worth of cryptocurrency to online hackers.
BitMart confirmed in a statement on Saturday that the hack was "a large scale security breach", and that the hackers made away with $150 million in digital assets.
According to Peckshield, a blockchain security and data analytics company, the loss is close to $200 million (roughly $96 million over the Binance Smart Chain (BSC) and $100 million over the Ethernet network).
In a Tweet posted on Sunday, Sheldon Xia, chief executive of BitMart, confirmed the security breach. "We have identified a large-scale security breach related to one of our ETH hot wallets and one of our BSC hot wallets."
Xia further disclosed that BitMart was "investigating" ways the hackers gained access to the assets. "At this moment we are still concluding the possible methods used. The hackers were able to withdraw assets of the value of approximately $150 million".
1
Minimum Deposit
$200
Exclusive Promotion
More than 3,000 assets, including currencies, stocks, cryptocurrencies, ETFs, indices and commodities
Buy crypto, or trade cryptocurrencies via CFDs
This ad promotes virtual cryptocurrency investing within the EU (by eToro Europe Ltd. and eToro UK Ltd.) & USA (by eToro USA LLC); which is highly volatile, unregulated in most EU countries, no EU protections & not supervised by the EU regulatory framework. Investments are subject to market risk, including the loss of principal.
Huobi to help BitMart track the digital assets
But hope is not all lost. Huobi Global (a crypto exchange) and the Shiba Inu community intend to help BitMart fortify its security systems, track the stolen virtual currencies, and report matches to the stolen funds.
In a quick response to Xia's tweet, Huobi Global committed to helping the exchange find a way to retrieve the stolen cryptocurrencies.
"Huobi will do our best to assist [BitMart] in handling this issue. If there are any inflows of related assets, we will report and assist [on time]."
Shibu Inu community also offers to help
Soon after, the Shiba Inu community also offered a helping hand to the hacked BitMart.
"Even though the goal of our project is decentralization, we want to show our support and give some love to our friends at [BitMart], who are already working hard to fix the security incident that happened yesterday."
Shibu Inu hinted they're best placed to offer assistance, citing efforts in reviewing potential threats to the community's decentralized exchange ShibaSwap.
"We have always and continuously reviewed potential threats for ShibaSwap, but we encourage our community to be aware of the scams and operate with safety devices to reduce the risks in this crypto space."
Xia promised all affected investors that BitMart will compensate their lost crypto funds. "We are also talking to multiple projects teams to confirm the most reasonable solutions such as token swaps. No user assets will be harmed.
Following the hack, BitMart temporarily suspended all withdrawals until further notice amid a thorough security review.
If you want to invest in SHIB, you might be interested in automated cryptocurrency trading robots such as Bitcoin Profit, Bitcoin Revolution and Bitcoin Trader.

Walter Akolo
Walter is a writer from Nairobi, Kenya. He covers the latest news on the cryptocurrency market and blockchain industry. Walter has a decade of experience as a writer.