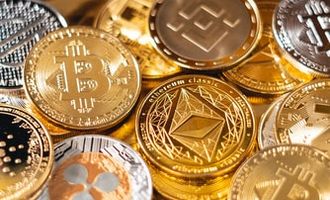 Investment platform Stacked raises $35M, invests in retail crypto trading tools

Daniela Kirova
Last updated 12th Apr 2022
Stacked, a web-based platform that offers retail investors passive investment tools, raised $35 million in a Series A round, TechCrunch reported. The round was co-led by Alameda Research, a cryptocurrency trading company that belongs to Sam Bankman-Fried, the owner of FTX cryptocurrency exchange. Other participants in the round included Bybit partner Mirana Ventures, DRW Venture Capital, Jump Capital, Alumni Ventures, and more.
Total funding just under $40M
Stacked raised a $1 million seed funding round in the fall of last year. Currently, its total funding is just under $40 million according to CEO and co-founder Joel Birch. The platform will invest the money in growing its employee base, user acquisition, growth and marketing.
Platform automated more than $10B in transactions
Stacked has automated transactions worth over $10 billion for tens of thousands of new investors this year. They were conferred the status of registered investment advisor (RIA) by SEC this summer as part of preparation to increase offered products. Birch talked to TechCrunch about Stacked's planned evolution:
In the very near future, we're going to continue to evolve our platform away from automating strategies and giving people this easy investment platform into actually offering structured products like risk-adjusted portfolios and giving curated investment advice to individuals based on their risk tolerance.
Targeting investors who seek exposure to crypto
Grayscale Trust and similar products are popular with investors who are looking for price exposure to crypto. According to Birch, his company's offerings differ from the others in that any retail investor can access them. Accreditation is not relevant.
Stacked offers a variety of predeveloped portfolios called "stacks", hence the name. They are based on individual investors' risk scores, set following an assessment. Among Stacked's partners are exchanges like Coinbase, FTX, and Binance. The company is working on a feature that will let users copy any "stack" as a template and edit it. It will be released in the next few weeks.
Birch added:
I just think that you will see more of that in the crypto ecosystem — exchanges acting as the infrastructure rails. They have great custody solutions, liquidity, security, all these very complicated things. But the user experience is usually pretty simple, and it's a fairly technical product, so I think you'll see tons of products continue to get built on top of the infrastructures that exchanges build.
Daniela Kirova
Daniela is a writer at Bankless Times, covering the latest news on the cryptocurrency market and blockchain industry. She has over 15 years of experience as a writer, having ghostwritten for several online publications in the financial sector.