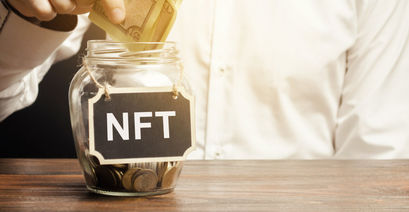 Only 28% Of Minted NFTs Make A Profit

Ruby Layram
Last updated 24th Jun 2022
OpenSea has recently acquired data that reveals merely 28.5% ( 1in 4) NFTs that are purchased during minting lead to a profit. On the other hand, more than 65% of NFTs bought from other users on the secondary markets result in profit. Showing a clear disparity between the two market types. 
NFTs are far from a surefire investment and only 1 in 4 NFTs purchased during minting will bring in any profit, according to a report from blockchain analysis company Chainalysis. 
The company did however note that certain tactics can lead to more success and increase chances of making profit. 
The analysis company explained one way that NFT projects could make profit is to "whitelist" their dedicated followers, gather them in a Discord or Telegram server, and allow them to buy the NFTs at a discount. By doing this those followers will promote the project on social media, marketing the yet-to-be-launched project for free. 
1
Minimum Deposit
$200
Exclusive Promotion
More than 3,000 assets, including currencies, stocks, cryptocurrencies, ETFs, indices and commodities
Buy crypto, or trade cryptocurrencies via CFDs
This ad promotes virtual cryptocurrency investing within the EU (by eToro Europe Ltd. and eToro UK Ltd.) & USA (by eToro USA LLC); which is highly volatile, unregulated in most EU countries, no EU protections & not supervised by the EU regulatory framework. Investments are subject to market risk, including the loss of principal.
2
Minimum Deposit
$100
Exclusive Promotion
3
Minimum Deposit
$100
Exclusive Promotion
4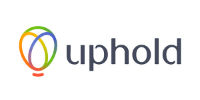 Minimum Deposit
$1
Exclusive Promotion
5
Minimum Deposit
$50
Exclusive Promotion
Trade and invest in over 25 cryptocurrencies
Extremely simple user interface
Over 68 million customers
The report went on to explain, "More than anything else, NFTs run on community and word of mouth growth. Look at virtually any successful NFT project, and you'll likely find Discord servers and Twitter threads full of enthusiasts promoting the project. This is by design."
According to Chainalysis, it is almost impossible for sellers to get profits unless they are whitelisted stating that users who "make the whitelist and later sell their newly-minted NFT gain a profit 75.7% of the time, versus just 20.8% for users who do so without being whitelisted."
Furthermore, the company stated that NFT sales come from various regions, suggesting that the industry has achieved global popularity. While Central and Southern Asia, North America, Western Europe, and Latin America are leading the pack, none of those regions account for over 40% of the market share.
Nearly 80% of NFT transactions are at the retail level, meaning they are worth less than $10,000. In recent times however, larger NFT transactions have become more commonplace. An NFT piece by Ross Ulbricht currently has the highest bid of 666 Ethereum (ETH) which equates to $2.64 million. Furthermore, artist Beeple's NFT recently fetched an impressive $28.9 million.

Ruby Layram
Ruby is a writer for Bankless Times, covering the latest news on the cryptocurrency market and blockchain industry. Ruby has been a professional personal finance and investment writer for 2 years and is currently building her own portfolio of altcoins. She is currently studying Psychology at the University of Winchester, specialising in Statistical analysis.