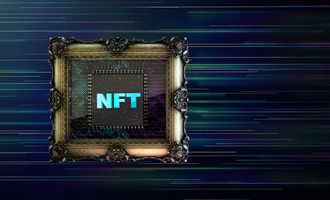 Retail buyers responsible for majority of NFT transactions

Daniela Kirova
Last updated 12th Apr 2022
Over 80% of all transactions with NFTs were worth less than $10,000 this year, a Chainalysis report shows, leading the analysts to classify them as "retail". However, more substantial transactions (collector-sized) rose from 6% in March to 19% in October. Less than 1% of all transactions were institutional-sized. However, these accounting for 26% of the actual trading volume during the period.
The categories in amounts of money
A collector-sized transaction is worth between $10,000 and $100,000, while an institutional-sized one is worth over $100,000 according to Chainalysis. Institutions and collectors accounted for the lion's share of NFT transfer volume denominated in USD since March. Retail transfers came to 11% of the volume for the time period studied. Collector-sized transactions made up 63% of the volume.
The analysts compared the NFT market to the broader one for cryptocurrency, where retail transactions comprise a much smaller part of the total. The report states:
The data shows that the NFT market is far more retail-driven than the traditional cryptocurrency market, where retail transactions make up a negligible share of all transaction volume.
Profit drove crypto adoption this year
The profit potential connected to NFTs was one of the main factors behind growing crypto adoption this year. Anticipated NFT sales will total a record $17.7 billion in 2021, a report from Cointelegraph Research states. They totaled $300 million last week alone. About $75 million came from The Sandbox, especially land purchases.
In 2021, around $27 billion in cryptocurrency was sent to ERC-721 and ERC-1155 contracts according to Chainalysis. These are the dominant Ethereum standards in the NFT industry.
Less than 30% of NFTs bring in profit
Although quite a bit is being spent on NFTs, only 28.5% of NFTs bought during minting and then sold bring the creator profit. According to Chainalysis, it will help to get whitelisted. Just over 20% of users who weren't whitelisted on OpenSea made a profit compared to more than 75% of those who were. On that note, the analyst stated:
The data suggests it's nearly impossible to achieve outsized returns on minting purchases without being whitelisted.
NFTs sold on secondary market are very profitable
NFTs sold post-minting on the secondary market turn a profit in almost two-thirds of all cases. This suggests that it may be better to wait for an NFT collection to arrive on such a market instead of taking part in a minting event if you can't make the whitelist.
Daniela Kirova
Daniela is a writer at Bankless Times, covering the latest news on the cryptocurrency market and blockchain industry. She has over 15 years of experience as a writer, having ghostwritten for several online publications in the financial sector.