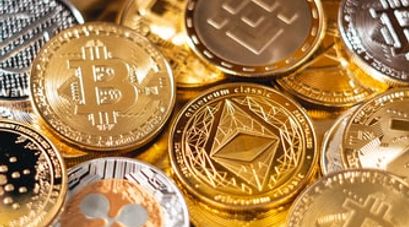 The US Should Take Steps To Bring Cryptocurrencies Into The Financial System Says CEO

Ruby Layram
Last updated 29th Jun 2022
According to the CEO of Bitfury, Brian Brooks, US lawmakers should take steps to bring crypto-related activities into the regulated financial system, while also developing a "national policy for a decentralized Web 3.0 as they did for Web 1 in the 1990s. The advice was given in a testimony that was written ahead of a hearing at the House Financial Services Committee today.
Brooks is one of the six executives that testified at the Digital Assets and the Future of Finance: Understanding the Challenges and Benefits of Financial Innovation in the United States hearing. The five others included Jeremy Allaire, Co-Founder, Chairman and CEO of Circle, Samuel Bankman-Fried, Founder and CEO of FTX, Charles Cascarilla, CEO and co-Founder of Paxos Trust Company, Denelle Dixon CEO and Executive Director of the Stellar Development Foundation, and Alesia Jeanne Haas, CEO of Coinbase Inc. and CFO of Coinbase Global Inc.
In his testimony, Brooks wrote, "a national policy agenda that takes crypto compliance seriously should assess whether it makes more sense to continue to keep crypto activities largely out of the regulated financial system."
1
Minimum Deposit
$200
Exclusive Promotion
More than 3,000 assets, including currencies, stocks, cryptocurrencies, ETFs, indices and commodities
Buy crypto, or trade cryptocurrencies via CFDs
This ad promotes virtual cryptocurrency investing within the EU (by eToro Europe Ltd. and eToro UK Ltd.) & USA (by eToro USA LLC); which is highly volatile, unregulated in most EU countries, no EU protections & not supervised by the EU regulatory framework. Investments are subject to market risk, including the loss of principal.
Brooks added that bringing crypto into a more regulated environment would also ensure that they can be supervised properly, including mechanisms to make sure companies are operating at "appropriate levels of risk management."
Brooks further stressed that a national policy should be adopted to adequately facilitate the emergence of a Web 3.0 powered by crypto assets. 
Brooks believes that legislators should stop focusing on the small questions and focus instead on whether they believe that a user-controlled decentralized internet is better than one that is controlled by big companies. 
As his final key point, Brooks suggested that lawmakers should also consider the risks that exist in the current financial system when they develop a new crypto policy. Brooks said that during his tenure alone as Comptroller of the Currency, almost $1 billion in penalties were issued to banks and bank executives.
Brooks proposed the question, "Shouldn't we take seriously the possibility that algorithms and open source software that take a measure of human error, greed, negligence, fraud, and bias out of the system might make the system better on the net even if there are some new risks that need to be examined and understood."

Ruby Layram
Ruby is a writer for Bankless Times, covering the latest news on the cryptocurrency market and blockchain industry. Ruby has been a professional personal finance and investment writer for 2 years and is currently building her own portfolio of altcoins. She is currently studying Psychology at the University of Winchester, specialising in Statistical analysis.