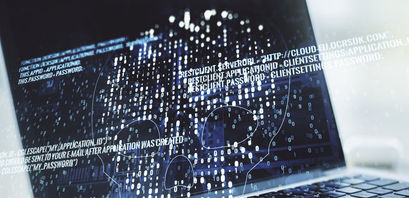 DAO buys Ulbricht NFT for $6.2M, wants Silk Road founder released from prison

Daniela Kirova
Last updated 5th Aug 2022
FreeRossDAO bought the first NFT from Silk Road founder Ross Ulbricht's Genesis, called 'Perspective', for 1,446 ETH ($6.2 million). The DAO is dedicated to freeing him from life imprisonment, CoinRivet reported. The organization is also devoted to advancing prison reform and protesting the injustices of the American prison system.
Founded on December 2 this year, the DAO has already raised 2,836 ETH ($12.2 million) from thousands of global contributors to support the effort. Part of the money was used to buy the landmark NFT.
About Ross Ulbricht
Ross Ulbricht was born on March 27, 1984. He created and ran Silk Road, the biggest darknet e-commerce website, from 2011 until he was arrested in 2013. The site used the Onion Browser (Tor) for anonymity. Bitcoin was the only currency allowed on the site.
Law enforcement officials established that Silk Road facilitated drug and other illegal sales. Ulbricht received two life sentences plus forty years without the possibility of parole on May 29, 2015.
Silk Road was highly significant for Bitcoin adoption
Bitcoin drew huge attention and gained influence, leading to its adoption as an asset. Ulbricht's work was noticed by the Bitcoin community. Many people recognized his vision as an original catalyst for blockchain adoption.
The NFT auction attracted a lot of attention from the crypto community, including Kraken CEO Jesse Powell, due to the controversy surrounding Silk Road. According to Freeross.org:
The NFT auction is an opportunity to bring renewed attention to his plight and gain support from NFT communities and collectors.
What is 'Perspective'?
The Perspective NFT is a graphite pencil drawing Ulbricht created in prison. It is the flagship NFT in a unique collection of 10 artworks. After the successful auction, it will be divided into '$ROSS tokens' and distributed to different contributors based on a weighted model. The tokens represent governance rights, enabling owners to make decisions and vote on governance proposals within FreeRossDAO.
Sale is sixth-largest in history of NFT sales  
The $6.2 million sale of Perspective ranks it the sixth-largest NFT sale in history after the 'Ringers' NFT sale and three Cryptopunks. Ross Ulbricht won't receive the funds raised from the Ross Ulbricht Genesis Collection NFT directly. The money will be transferred to a separate legal entity, which will then redistribute them towards the efforts to release him and the Art4Giving fund.
Daniela Kirova
Daniela is a writer at Bankless Times, covering the latest news on the cryptocurrency market and blockchain industry. She has over 15 years of experience as a writer, having ghostwritten for several online publications in the financial sector.