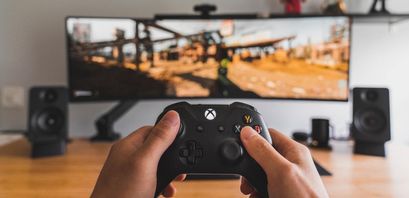 Ubisoft's new NFT project facing strong pushback from the gaming community

Walter Akolo
Last updated 29th Jun 2022
Ubisoft Entertainment, a French gaming giant behind Assassin's Creed and other popular video games, launched "Quartz" NFT (or non-fungible token) but the gaming community isn't pleased about the move.
In a brief Wednesday YouTube video, Ubisoft launched the "Quartz" token (which has more than 200,000 views at the time of writing).
The NFT project aims to merge existing "AAA game" titles with cryptocurrency and officially announce Ubisoft's first tokenized game: "Ghost Recon Breakpoint".
The video — which introduces the NFT Project as a platform for gamers "to collect the first playable and energy-efficient Ubisoft NFTs (also known as "digits") — received more than 1,400 likes while dislikes averaged 37,000 (and counting).
That means nearly 96% of gamers disliked the video. And that speaks volumes.
The NFT project is a "quick cash grab"
According to one of the many top comments on the video, a user blasts the gaming company for launching a "quick cash grab" in the name of an NFT — instead of channeling the [same] energy to enhance the new game's experience.
"To me, this is a blatant signal that you're just milking the Ghost Recon franchise for literally every cent while putting in minimal effort into the actual game itself. Not playing a GR game in the future if there's this level of degeneracy in the team."
The user went on to say that Ubisoft took [the Ghost Recon franchise] and "made it [into] a laughing stock." Many other users shared similar sentiments about the NFT.
1
Minimum Deposit
$200
Exclusive Promotion
More than 3,000 assets, including currencies, stocks, cryptocurrencies, ETFs, indices and commodities
Buy crypto, or trade cryptocurrencies via CFDs
This ad promotes virtual cryptocurrency investing within the EU (by eToro Europe Ltd. and eToro UK Ltd.) & USA (by eToro USA LLC); which is highly volatile, unregulated in most EU countries, no EU protections & not supervised by the EU regulatory framework. Investments are subject to market risk, including the loss of principal.
Twitter users criticized Ubisoft in response to their latest announcement, some even threatened to uninstall the game and boycott the company altogether.
"Because of my personal view of NFTs […], I will now proceed to uninstall anything related to [Ubisoft] right now and cease further purchases of your games."
Concerted effort to boycott "Quartz" NFT
Efforts to boycott the new NFT project on Reddit gained massive traction as a post— "Do Not Support "Quartz", The New NFF Ubisoft Marketplace" — garnered over 2,000 comments and was upvoted over 13,000 times.
The author highlights the same sentiments shared by top commenters on YouTube.
"We have to stand against this practice […] this is just another way to nickel and dime players with cosmetics rather than focusing on making quality products with depth."
The author acknowledged NFTs as the "future of digital gaming", but was against how Ubisoft was tokenizing their in-game items.
"I'm not entirely against the concept of using an NFT style system for digital games … what I'm against is how Ubisoft is doing it with in-game items."
It's not the first time a major company has been slammed for launching NFTs. Last month, the gaming community blasted Jason Citron, CEO of Discord (a messaging app), after he announced intentions to integrate Ethereum-based NFTs into the app.

Walter Akolo
Walter is a writer from Nairobi, Kenya. He covers the latest news on the cryptocurrency market and blockchain industry. Walter has a decade of experience as a writer.