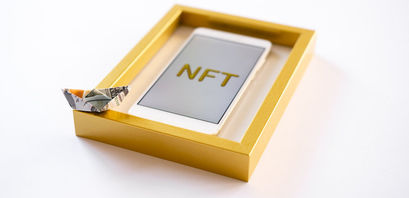 Solana cofounder: NFTs are early prototype of future social networks

Daniela Kirova
Last updated 5th Aug 2022
Sales of Non-Fungible Tokens (NFT) have already passed $12.7 billion this year, making NFTs the top performing sector in the crypto space. AMB Crypto reports that 73,000 NFTs were sold for $271.5 million over the past week. This booming market has the support of a number of blockchain platforms hosting NFTs with an added boost from influencers and metaverse activity.
Solana hosts wide variety of NFT marketplaces
Solana has jumped on the 'digital ownership' bandwagon. The fastest blockchain hosts a wide variety of NFT marketplaces and original collections. By the end of the year, Solana will launch a $5 million fund to onboard NFT artists and their fans into the ecosystem. Solana's team is bullish on NFTs, which explains their devotion to this sector of the cryptocurrency industry.
Solana cofounder Anatoly Yakovenko told Business Insider in an interview that NFTs are the early prototypes of future social media. He said:
I think these are the early starts of true web social networks that do not rely on ads for monetization, that don't rely on Google or Facebook to function. They are purely these digital communities that can monetize/self-monetize from their own content without the need of any of these external poison marketplaces.
Unique digital assets that represent ownership
NFTs are frequently purchased by groups of people who aren't related to each other, like ConstitutionDAO. They can connect users globally and forge a sense of community because most NFTs are either a part of a play-to-earn gaming platform or a collection. They don't require any external involvement, not unlike social media networks.
Audius with new functions to facilitate vision
Blockchain-based music streaming platform Audius recently introduced the option to enable NFT creators and fans to embed Solana NFTs on Discord, Twitter, and other social media platforms. Recently, a teen used the platform to make NFTs to raise money to protect the Beluga whale.
Not without criticism
NFTs have not escaped criticism despite the transparent approach and exciting use cases. Recently, a man raised issues about piracy and NFTs' actual value after claiming he saved every NFT on the Solana and Ethereum networks as JPEG files. His motive? To show people who are buying NFTs that they are only "directions on how to access or download an image."
Solana provoked controversy for copy-pasting NFT artworks existing on Ethereum. People claimed Solana was giving artistic expression lower priority than monetary benefit.
Daniela Kirova
Daniela is a writer at Bankless Times, covering the latest news on the cryptocurrency market and blockchain industry. She has over 15 years of experience as a writer, having ghostwritten for several online publications in the financial sector.