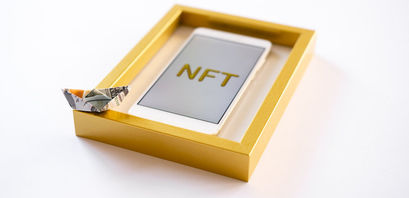 BAYC NFT accidentally sells for $3,000 instead of $300,000

Jinia Shawdagor
Last updated 24th Jun 2022
A coveted non-fungible token (NFT) from the Bored Ape Yacht Club (BAYC) has accidentally sold for $3,000, one-hundredth of its intended market price of $300,000. A report unveiled this news noting that Maxnaut, the owner of Bored Ape #3,547, made a fat-fingered mistake when listing the NFT online.
According to the report, Maxnaut experienced a concentration lapse seeing as he allegedly lists multiple trades online every day. As a result, he listed the BAYC NFT for 0.75 ETH instead of an intended 75 ETH. Before he could correct the mistake, another user purchased the NFT quickly and put it up for sale with an asking price of 59.99 ETH (approximately $250,000).
The buyer in question likely used a trading bot because of how fast they purchased the NFT before listing it on the market again at a higher price. Additionally, the buyer parted with a hefty fee for the transaction, seeing as they paid 8 ETH to ensure the sale went through quickly.
Detailing how he lost the NFT, Maxnaut said,
I list a lot of items every day and just wasn't paying attention properly. I instantly saw the error as my finger clicked the mouse but a bot sent a transaction with over 8 eth ($34,000) of gas fees so it was instantly sniped before I could click cancel, and just like that, $250k was gone.
1
Minimum Deposit
$200
Exclusive Promotion
More than 3,000 assets, including currencies, stocks, cryptocurrencies, ETFs, indices and commodities
Buy crypto, or trade cryptocurrencies via CFDs
This ad promotes virtual cryptocurrency investing within the EU (by eToro Europe Ltd. and eToro UK Ltd.) & USA (by eToro USA LLC); which is highly volatile, unregulated in most EU countries, no EU protections & not supervised by the EU regulatory framework. Investments are subject to market risk, including the loss of principal.
The crypto conundrum
While a mistake similar to the one that Maxnaut made is fixable in the traditional finance world, it is not irreversible in the crypto market. Apart from the presence of automated bots, the anonymity in the crypto space makes it hard to reverse erroneous transactions.
Devastated about losing the NFT, Maxnaut said,
The industry is so new, bad things are going to happen whether it's your fault or the tech. Once you no longer have control of the outcome, forget and move on.
Notably, fat finger typing errors are common in the crypto space. For instance, Tether Limited, the firm behind leading stablecoin USDT, almost doubled the stablecoin's supply after accidentally creating $5 billion worth of new USDT.
BlockFi also sent clients that participated in its trading promotions Bitcoin (BTC) instead of Gemini Dollar (GUSD). This mistake saw the exchange transfer millions of dollars worth of BTC instead of 700 GUSD worth $700. Although the exchange managed to get back the bulk of the transferred amount, some users had already accessed the funds and withdrew them.
DiversiFi, a decentralized exchange, almost lost 7,626 ETH worth $24 million after paying the amount as a fee for a $100,000 transaction. Fortunately, the funds went to a miner that agreed to return the funds.
Jinia Shawdagor
Jinia is a fintech writer based in Sweden. With years of experience, she has written about cryptocurrency and blockchain for renowned publications such as Cointelegraph, Bitcoinist, Invezz, etc. She loves gardening, traveling, and extracting joy and happiness from the little things in life.