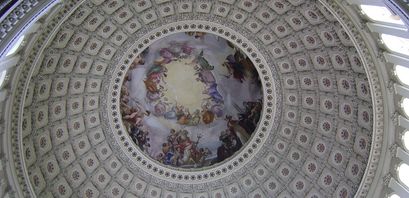 Senators request Treasury Secretary define 'broker' for crypto tax purposes

Daniela Kirova
Last updated 29th Jun 2022
A bipartisan group of US senators requested Treasury Secretary Janet Yellen define 'broker' for the contended infrastructure bill in an open letter, CoinDesk wrote. The group assured they would offer pertinent legislation if needed to clarify the controversial provision.
Specification of the term to clarify crypto tax
Treasury Secretary Janet Yellen was asked to specify how her institution would define a "broker" for crypto tax reporting purposes in an open letter published on Tuesday. Senators Mark Warner (D-Va.), Rob Portman (R-Ohio), Mike Crapo (R-Idaho), Pat Toomey (R-Pa.), Kyrsten Sinema (D-Ariz.), and Cynthia Lummis (R-Wyo.) wrote that the cryptocurrency industry was uneasy over this definition and what it would look like moving forward.
Bill signed into law last month  
Last month, the bipartisan Infrastructure Investment and Jobs Act was signed into law. It contains a number of regulations on crypto. One of the most contended provisions imposing reporting requirements on brokers. This turns attention to the possibility that anyone engaged in crypto transactions might be considered a broker, including makers of wallets or software developers.
1
Minimum Deposit
$200
Exclusive Promotion
More than 3,000 assets, including currencies, stocks, cryptocurrencies, ETFs, indices and commodities
Buy crypto, or trade cryptocurrencies via CFDs
This ad promotes virtual cryptocurrency investing within the EU (by eToro Europe Ltd. and eToro UK Ltd.) & USA (by eToro USA LLC); which is highly volatile, unregulated in most EU countries, no EU protections & not supervised by the EU regulatory framework. Investments are subject to market risk, including the loss of principal.
Ultimately, efforts to change this provision before the bill was passed into law failed. The senators' letter states:
Some market participants have expressed concern that an overly-broad interpretation of this provision's definition of 'broker' could capture certain individuals who are solely involved with validating distributed ledger transactions through mining, staking, or other methods, and entities solely providing software or hardware solutions enabling users to maintain custody of their own digital asset wallets.
Senators Portman and Warner stated in a colloquy that the provision did not intend to enforce new reporting requirements on non-brokers. The letter further states:
We urge the Department of the Treasury to provide information or informal guidance as soon as possible – no later than the end of the current calendar year – regarding the definition of 'broker' as discussed during the legislative process. We are also prepared to offer legislation to further clarify that intent.
Provisions applies only to entities enabling asset transfer
According to the legislators, the Biden administration and the Joint Committee on Taxation define 'broker' the same way as the authors of bill, among whom senators Portman and Sinema. This would mean the provision does not apply to ancillary parties, just those enabling digital asset transfer.
The senators concluded with the request to start the legislative process expeditiously. The Treasury should clarify how it plans to enact the law and obtain feedback in this process.
Daniela Kirova
Daniela is a writer at Bankless Times, covering the latest news on the cryptocurrency market and blockchain industry. She has over 15 years of experience as a writer, having ghostwritten for several online publications in the financial sector.