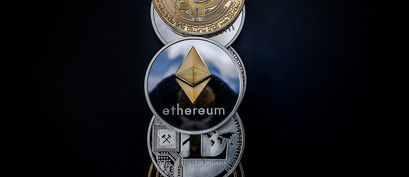 Report: Crypto is an opportunity for major payment service providers

Daniela Kirova
Last updated 30th Nov 2022
PayPal, Visa, and Mastercard are expanding their crypto capabilities. They don't perceive the success of the crypto industry as a threat by any means. According to a report by New York-based research firm MoffettNathanson, cited by CoinDesk, Visa and Mastercard will continue making investments in crypto.
Growing acceptance of crypto
The report emphasizes the growing acceptance of cryptocurrencies among more traditional payment services companies and draws attention to their efforts to adapt to a dynamically changing environment. Earlier this month, Visa, Mastercard, and PayPal spoke at MoffettNathanson's crypto and blockchain event.
Mastercard benefits from cross-border crypto transactions
Mastercard sees crypto as an opportunity to develop new products and benefits from crypto on and off-ramp flows at wallets and exchanges according to Raj Dhamodharan, EVP of blockchain and digital asset products. The credit card giant has plans to add cryptocurrencies to its multi-rail network as native currencies for settlement and to become an on-ramp to the NFT marketplace.
Visa expecting strong volume growth from partnerships with crypto wallets
According to Visa SVP and global fintech head Terry Angelos, crypto's relevance will extend far beyond payments. Visa is also expecting substantial volume growth in the near future from partnerships with crypto wallets, Angelos added.
PayPal investing in education to reach broader audience
PayPal is investing in initiatives related to education to reach a larger number of people. The company has plans to enable interaction with DeFi networks and let users transfer crypto in and out of the wallet securely.  
Adoption might not be so simple
Recently, Deutsche Bank pointed out that Bitcoin would have to overcome its firmly planted carbon footprint, extreme volatility, and excessive transaction costs before it enjoys mainstream adoption as a global payment option. DB analyst Marion Laboure pointed out that the Bitcoin network could process a maximum of 600,000 transactions per day compared to Visa's two billion.
Lightning Network might be promising
The network, which aims to increase speed and lower costs, could show great promise according to Laboure. It claims to be capable of processing 25 million transactions per second at just four cents per transaction. This fee is lower than Visa's, and the transactions are a thousand times faster. However, Visa and Mastercard's current transaction volumes are incomparable to those of the Lightning Network.
Laboure said:
Even if the Lightning Network exceeds $100 billion a year in transaction volume by 2025, that will still be less than 1% of the value of Visa's annual payment transactions.
Daniela Kirova
Daniela is a writer at Bankless Times, covering the latest news on the cryptocurrency market and blockchain industry. She has over 15 years of experience as a writer, having ghostwritten for several online publications in the financial sector.