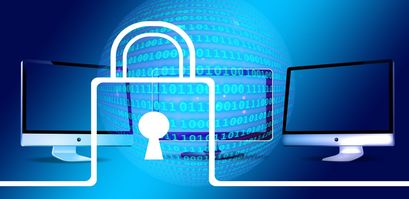 Crypto Users Should Prepare For More Security Threats In 2022

Ruby Layram
Last updated 31st Jan 2023
In the world of crypto, security plays an integral role in keeping the assets of investors safe. IN 2021, crypto assets have surpassed the total value of $3 trillion, with a rising number of investors choosing to buy cryptocurrencies and countries around the world starting to accept the currency and bring it into the mainstream. 
With the popularity of crypto on the rise, security has to be a key issue for every exchange, wallet, platform, user, and investor in the industry. However, all too often this doesn't quite appear to be the case, considering the rising number of decentralised finance (DeFi), crypto exchange hacks,
 and ransomware exploits we've witnessed this year. 
In fact, many industry experts predict that things will get worse before they get better, with DeFi, centralised exchanges, crypto assets, and users themselves all facing a number of challenges next year.
As the market matures and as new developments appear, the security offered by many platforms might see an improvement by the end of 2022. 
1
Minimum Deposit
$50
Exclusive Promotion
More than 3,000 assets, including currencies, stocks, cryptocurrencies, ETFs, indices and commodities
Buy crypto, or trade cryptocurrencies via CFDs
This ad promotes virtual cryptocurrency investing within the EU (by eToro Europe Ltd. and eToro UK Ltd.) & USA (by eToro USA LLC); which is highly volatile, unregulated in most EU countries, no EU protections & not supervised by the EU regulatory framework. Investments are subject to market risk, including the loss of principal.
Fast-moving DeFi problems
Experts expect DeFi security issues to continue into the New Year. Ouriel Ohayon, CEO of crypto wallet ZenGo said, 
"Not to sound too dramatic but DeFi is still a giant virtual laboratory of experiments where moving fast and breaking things in the world of finance is still the rule. The level of complexity of new DeFi services built-in 'Lego' mode allows more room for either malicious attacks or human error."
DeFi has numerous internal characteristics and quirks that make it a hot spot for security problems or vulnerabilities. 
According to principal security researcher with Kaspersky's Global Research and Analysis team David Emm, "One of the potential problems with decentralised finance, in terms of cyber-attacks, stems from the fact that, by definition, it's unregulated in the way that traditional financial institutions are.  The fact that there are organisations with little experience or knowledge of dealing with cyber-security issues compounds the problem."
The researcher went on to explain that the inexperience and under-regulation of the DeFi space leave room for cybercriminals to exploit the sector. "For this reason, we will continue to see attacks on the sector," he added.
Experts are yet to decide whether the security situation will improve or get worse in the new year. Many say that DeFi apps will remain prone to bugs and exploits of various kinds.
"This is due to the tendency of DeFi developers to move fast and attract as much capital as possible, both of the invested and value-locked kind. Plus we have witnessed bugs being found even in long-running apps such as Compound — the complex smart contract architecture simply offers too large of an attack surface," explains Josef Tětek, brand ambassador for Staoshilabs. 
Likewise, CipherBlade's Paul Sibenik isn't particularly optimistic in regards to security improvements. 
"We don't expect it to improve if anything the contrary. Too many people don't value security or are willing to throw significant amounts of money in Defi platforms that don't have an extensive battle-tested track record particularly with regard to security," he explained. 

Ruby Layram
Ruby is a writer for Bankless Times, covering the latest news on the cryptocurrency market and blockchain industry. Ruby has been a professional personal finance and investment writer for 2 years and is currently building her own portfolio of altcoins. She is currently studying Psychology at the University of Winchester, specialising in Statistical analysis.