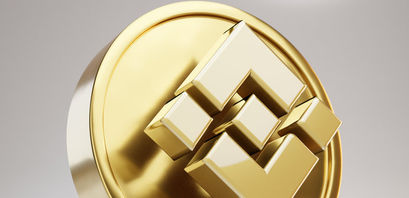 Binance changes BNB burning to improve token usage in BSC

Daniela Kirova
Last updated 29th Jun 2022
Starting today, Binance will make changes to BNB burning. The tokens will be burned continuously instead of once a quarter, CoinDesk wrote. Crypto exchange Binance made this change to the method of removing Binance Coin from circulation, a process known as burning, to improve usage in the Binance Smart Chain (BSC) ecosystem.
Binance Coin is used to pay BSC transaction fees
Launched in April last year, Binance Smart Chain is a DeFi network and financial system based on smart contracts rather than intermediaries for trading, lending, borrowing, and other services. Binance Coin tokens are used to pay transaction fees on BSC. They enable holders to add elements and make changes to protocols running on BSC.
Auto Burn, the name of the new system, is replacing the trimester burning schedule that reflected use of tokens for different trading products offered by Binance's CEX. Now, tokens will be burned continuously. The real-time burning system that did away with a portion of the gas fees spent on BSC remains in effect.
Increasing transparency
Binance made this decision to increase transparency for holders and investors in Binance Coin. It is not connected to the revenues generated on Binance through the use of BNB, the world's biggest exchange by trading volume told CoinDesk, adding:
Our announcement of the BNB Auto-Burn is a natural next step in BNB's journey and will help the BNB community grow through providing greater autonomy, transparency, and predictability.
Binance Coin value remains independent of market movements
With the new burning system, burns will be based on the dynamics of supply and demand and the price of BNB using on-chain information from BSC. If the value of BNB drops, the amount of BNB tokens burned rises to make sure the value remains constant and BNB remains independent of market movements.
Burning seeks to accrue Binance Coin value
When BNB is burned, it is removed from circulation after being sent to an inaccessible wallet. Initially, burning was intended to accrue value and grow Binance Coin. It found additional uses as the broader crypto market gained value and BSC was launched.
Binance Coin is currently the third-biggest coin by market value, behind Bitcoin and Ethereum. This morning, it was changing hands for about $530. At the time of writing, 1 BNB was worth $537.
When BNB's total circulation declines to below 100 million, BNB Auto-Burn will be halted. The circulating supply of BNB is currently 168 million.
Daniela Kirova
Daniela is a writer at Bankless Times, covering the latest news on the cryptocurrency market and blockchain industry. She has over 15 years of experience as a writer, having ghostwritten for several online publications in the financial sector.