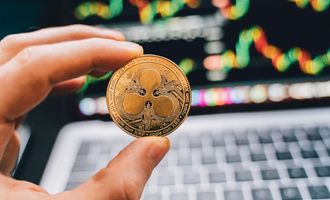 2021 has been Ripple's "best year ever" despite SEC XRP Lawsuit, CEO Says

Walter Akolo
Last updated 12th Apr 2022
Per CEO Brad Garlinghouse, Ripple has attained the "best year ever" regardless of the legal battle over XRP by the US Securities and Exchange Commission (SEC). "Calling crypto the 'Wild West' is a farce," he said, highlighting that "most are complying with global financial regulators."
Ripple's achievements that made 2021 the "best year ever"
Brad Garlinghouse, Ripple CEO, talked about his company's achievement and cryptocurrency regulation. He said that despite the legal battle over XRP, Ripple had the "strongest year ever". A report in the Ripple website indicated the following global massive growth;
On-Demand Liquidity (ODL) customers can now access over 20 countries globally for their payment needs. 
Since October last year, business dealings over RippleNet are 2x more and ODL transactions have increased to 130% QoQ.
ODL transactions in third quarter accounted for 25% of total dollar volume across the ripple system.
While ODL flows stopped in the US because of unpredictable regulation, the international ODL recorded a growth of over 25 times since last year's last quarter. 
Apart from cross-border payments, Ripple is addressing use cases like treasury management, lines of credit, and liquidity services. Businesses are prepared and excited to join crypto. 
1
Minimum Deposit
$200
Exclusive Promotion
More than 3,000 assets, including currencies, stocks, cryptocurrencies, ETFs, indices and commodities
Buy crypto, or trade cryptocurrencies via CFDs
This ad promotes virtual cryptocurrency investing within the EU (by eToro Europe Ltd. and eToro UK Ltd.) & USA (by eToro USA LLC); which is highly volatile, unregulated in most EU countries, no EU protections & not supervised by the EU regulatory framework. Investments are subject to market risk, including the loss of principal.
SEC's lawsuit over Ripple's XRP
Ripple Labs has been in the middle of a significant battle with the United States Securities and Exchange Commission (SEC). SEC claimed that the XRP tokens sold don't seem to be registered as securities. However, Ripple objected to the claim, saying that they do not consider XRP to be securities. This lawsuit has brought down XRP prices drastically within the past year.
Garlinghouse insisted that the SEC lawsuit was not just an attack on Ripple, but on the US crypto. He explained, "2021 has been a watershed year for crypto. Acceptance and awareness of the opportunity to bring billions of people into the global financial community have never been so clear. It's been incredible to see a lot less 'maximalism', and many more builders joining the industry."
Garlinghouse also noted that SEC chair, Gary Gensler, is assertively anti crypto, and this move is driving companies out of the US. He added, "The SEC today won't answer questions about the legal status of ETH, much less anything else." 
He further said, "Calling crypto the 'Wild West' is a farce—most are complying with financial regulators globally. This industry shouldn't be punished for asking for regulatory clarity and regulation that is consistently applied with fair competition." 
Garlinghouse hopes that this case will conclude next year.

Walter Akolo
Walter is a writer from Nairobi, Kenya. He covers the latest news on the cryptocurrency market and blockchain industry. Walter has a decade of experience as a writer.