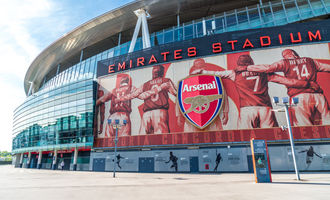 Chiliz price prediction: What is CHZ and is it a good investment?

Crispus Nyaga
Last updated 11th Aug 2022
The Chiliz price has made a steady recovery in the past few days as demand for the cryptocurrency bounces back. CHZ, its native token, is trading at $0.3120, which is about 26% above the lowest level this week. Its total market capitalization has risen to more than $1.67 billion, making it the 87th biggest cryptocurrency in the world.
What is Chiliz?
The sporting industry is a big one especially in Europe and the United States. Teams like Arsenal, Manchester United, and Barcelona have millions of fans around the world. Some of these teams are also valued at billions of dollars.
The industry is also seeing robust growth as the world economy opens. Think of the tremendous potential of e-sports and how teams are monetizing their assets.
The blockchain industry has an important role in the sporting and entertainment industry. For example, the industry has played a role in helping teams monetize their products through non-fungible tokens (NFTs). Most importantly, it has democratized the sports betting industry by removing the barriers that exist in centralized markets.
Chiliz is one of the biggest platforms that is focused on the sporting industry. The developers have created the technology that helps teams monetize their brands.
1
Minimum Deposit
$10
Exclusive Promotion
More than 3,000 assets, including currencies, stocks, cryptocurrencies, ETFs, indices and commodities
Buy crypto, or trade cryptocurrencies via CFDs
This ad promotes virtual cryptocurrency investing within the EU (by eToro Europe Ltd. and eToro UK Ltd.) & USA (by eToro USA LLC); which is highly volatile, unregulated in most EU countries, no EU protections & not supervised by the EU regulatory framework. Investments are subject to market risk, including the loss of principal.
For example, Chiliz owns Socios.com, an application that helps teams launch their fan tokens that are tradable in the market. To achieve this, the company has partnered with teams like Paris st Germain, Barcelona, and AC Milan. These teams have launched their FTOs and made a substantial amount of money.
These teams can also launch what is known as a Fan Token Offering (FTO). This is a period where their tokens are available at a fixed price. A quick look at most of its FTOs being offered currently have been sold out. This is mostly because of the significant exposure generated from its partnerships with the likes of New York Knicks and New York Rangers.
Chiliz price prediction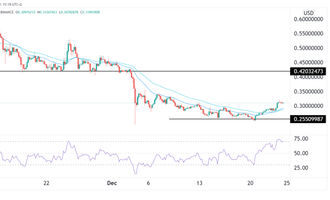 The four-hour chart shows that the CHZ price found a strong support at about $0.2550. It has struggled moving below that level several times this month. This week, it made a bullish breakout and rose above the 25-day and 50-day moving averages. The Relative Strength Index (RSI) has also been in a bullish trend.
Therefore, there is a likelihood that the Chiliz price will keep rising in the coming days. If this happens, the next key resistance level to watch will be at $0.35.
If you want to trade cryptocurrencies, you might be interested in automated cryptocurrency trading robots such as Bitcoin Profit, Bitcoin Revolution and Bitcoin Trader.

Crispus Nyaga
Crispus is a financial analyst with over 9 years in the industry. He covers cryptocurrencies, forex, equities, and commodities for some of the leading brands. He is also a passionate trader who operates his family account. Crispus lives in Nairobi with his wife and son.