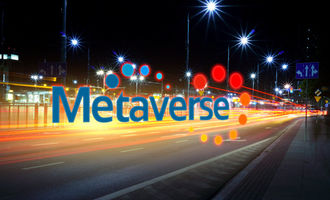 StarSharks closes private funding round with Binance and KuCoin backing

Daniela Kirova
Last updated 12th Apr 2022
Community-based gaming ecosystem StarSharks, which is dedicated to creating, sharing and development between players, has closed a $4.8 million funding round. The project will use the funds raised to develop interesting new games and promote community growth.
Round backed by Binance Labs and KuCoin Labs
Prominent investors like Binance Labs and KuCoin Labs took part in the funding round. Other well-known participants included 3 Commas Capital, Bas1s. Ventures, Basics Capital, AC Capital, Banter Crypto, Bigcoin Capital, DAO Maker, Exnetwork Capital, Forward Analytics, Everest Ventures Group, Everse Capital, Fundamental Labs, Gate.io Labs, Hyperedge Capital, ICO Drops, and Geekcarptel.
They were joined by other notable entities, such as Genblock Capital, Jsquare, Kirin Fund, Krypital Group, Momentum 6, Muhabbit, LD Capital, MarketAcross, NGC Ventures, SL2 Capital, Titans Venture, Redline Dao, Skyman Ventures, UniX, Vendetta Capital, Winkrypto, YBB Foundation, Infinity Ventures Crypto, and YGG SEA.
StarSharks' CEO, who goes by Franky, commented:
StarSharks is dedicated to developing a state-of-art blockchain game platform, with the goal of sharing and maximizing the value of creativity through co-creation. We are grateful to be supported by over 30 prestigious institutional investors and communities who believe in StarSharks' vision, and we look forward to building the game platform of the next generation together.
Binance with strategic investment in StarSharks prior to event
Binance Labs, the VC brand and incubator of Binance, the largest crypto exchange in the world by trading volume, made a strategic investment in the gaming ecosystem before the funding round took place. The project is based on Binance Smart Chain (BSC) and was launched by high-level former employees of Google, Timi Studio, and Binance.
Stakeholders can own and trade shark NFTs
The goal of the StarSharks project is to transform the status quo of GameFi. At the moment, this space isolates assets in one game. Developers, investors, and players of StarSharks can own, mate, and exchange shark NFTs within the space. It's also possible to transfer NFTs between games within the StarSharks metaverse.
Closing the gap between players and NFT holders
The entities behind StarSharks realize that not all users can afford to buy an NFT. Those who can't can lease them. This is possible through a feature called "rent to play", which activates full liquidity and use of NFT assets. This option bridges the gap between game enthusiasts who lack the funds to buy entry-level NFTs and holders who have money, but not enough time to play.  
Daniela Kirova
Daniela is a writer at Bankless Times, covering the latest news on the cryptocurrency market and blockchain industry. She has over 15 years of experience as a writer, having ghostwritten for several online publications in the financial sector.