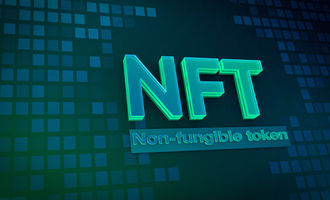 Blake Masters, Arizona's Senate candidate, offers donors Zero to One NFTs

Jinia Shawdagor
Last updated 12th Apr 2022
Blake Masters, a republican that is vying to become Arizona's Senator, has introduced non-fungible tokens (NFTs) to politics. A report unveiled this news on December 27, noting that Masters seeks to offer donors in his campaign NFTs based on the early cover art of his book, Zero to One. Masters co-authored the New York Times Bestselling book with billionaire entrepreneur Peter Thiel.
According to the report, Zero to One is inspired by a course Thiel taught at Stanford in 2012. The book aims to help students see beyond the tracks that academic specialities have laid down by showing them that the broader future is theirs to create. Masters wrote the book based on notes he took while he was Thiel's student, and it provides a new angle to think about innovation.
While the book has sold almost 4 million copies across the globe, it did not achieve this feat using its original cover. The first design, which Masters has used for the NFTs, featured a silhouette image of Benjamin Franklin flying a kite.
1
Minimum Deposit
$200
Exclusive Promotion
More than 3,000 assets, including currencies, stocks, cryptocurrencies, ETFs, indices and commodities
Buy crypto, or trade cryptocurrencies via CFDs
This ad promotes virtual cryptocurrency investing within the EU (by eToro Europe Ltd. and eToro UK Ltd.) & USA (by eToro USA LLC); which is highly volatile, unregulated in most EU countries, no EU protections & not supervised by the EU regulatory framework. Investments are subject to market risk, including the loss of principal.
This cover is now available as an Origins NFT, and Masters is offering it to anyone that contributes $5,800 to his upcoming senate campaign. Should Masters fail to become Arizona's Senator in August 2022, the donors will get 50% of the amount they paid back.
According to Masters,
This is the first NFT we're issuing to help share the book's cool history, and to help raise money for my U.S. Senate campaign, so we can help use 'Zero to One' thinking to save America from the brink of destruction.
Giving donors a sense of ownership
Reportedly, the Origins NFT collection will only have 99 digital copies of the original cover art, supplemented by Zero to One's hardcover copy, which Masters and Thiel have customized and signed.
On top of this, the NFTs will offer holders an exclusive invitation to at least one "Zero to One" party in the coming year. Additionally, owners will gain access to a private Discord chat and other exciting things that Masters and his team have planned for 2022.
While Masters seems to have figured out everything about the upcoming NFT drop, he is undecided on which blockchain network to use. While he believes the project will probably launch on Ethereum, Masters said he is considering alternative networks like Solana.
In an interview, Masters said he seeks to market the NFTs to less conventional political donors and more founders and builders who want to see new thinking and new energy in U.S politics.
Bullish that people will quickly snipe the NFTs once they drop, Masters said, the best NFT projects are not just random art on the blockchain. Instead, he believes projects that create or support certain communities where people share excitement about something specific are likely to thrive.
Jinia Shawdagor
Jinia is a fintech writer based in Sweden. With years of experience, she has written about cryptocurrency and blockchain for renowned publications such as Cointelegraph, Bitcoinist, Invezz, etc. She loves gardening, traveling, and extracting joy and happiness from the little things in life.