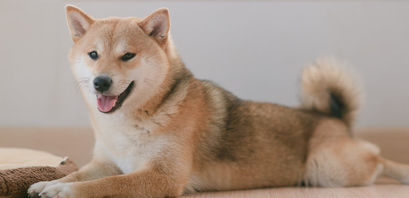 SHIB launches DAO beta version to improve user experience

Daniela Kirova
Last updated 5th Aug 2022
Shiba Inu has launched a beta version of a DAO (decentralized autonomous organization) to give community members more authority to make decisions on crypto projects and trading pairs on the ShibaSwap platform, a blog post states, adding:
We believe in reducing the level of accountability that our team must place in each other, and deterring from the ability to exert authority/control over certain areas. This is in order to broadcast the capacity of community-oriented decisions in ways that can accelerate the growth of Shiba Inu. A true essence of decentralization.
DAO released in stages
The self-described "Dogecoin killer" will release the beta version of the DAO, Doggy Dao, in a "stage-by-stage" approach. It will implement the first phase called "DAO 1″ within the next few days, CoinDesk wrote.
According to the post, the DAO 1 phase will focus on:
Providing immediate power to the community to decide which crypto projects and pairs on the ShibaSwap WOOF Pools will be, and how the $BONE rewards (Allocation Points) are to be distributed amongst them.
After completion of the first phase, Shiba Inu will release DAO 2 using community feedback. This will enable the community to make generic proposals for review or consideration via a multi-sig team. To avoid influence of whale investors on the voting process, Shiba Inu will have the last word on whether a pair should be listed.
Promoting growth and community benefit
This critical first step will help the DEX grow while promoting benefits to community members, the so-called ShibArmy, from such pairs. BONE holders will be able to distribute their voting power into their preferred projects to achieve the following:
Achieve systematic DAO method through fully decentralized community process

Make preferred projects available in official pools
Users decide rewarded LP
The users will decide on the rewarded Liquidity Pools and not the developers. The community has full responsibility for their experience within the platform.
Whale bought SHIB worth $134M
Shiba Inu's price skyrocketed after whales added to existing positions about a week ago. One wallet held over $144 million worth of SHIB after buying nearly $134 million of it. This accounts for just over a quarter of its portfolio holdings in Ethereum-based tokens.GALA and Sandbox make up another $122 million of the wallet's total value. The rest includes Enjin, Loopring, MATIC, and Tether.
If you want to invest in SHIB, you might be interested in automated cryptocurrency trading robots such as Bitcoin Profit, Bitcoin Revolution and Bitcoin Trader.
Daniela Kirova
Daniela is a writer at Bankless Times, covering the latest news on the cryptocurrency market and blockchain industry. She has over 15 years of experience as a writer, having ghostwritten for several online publications in the financial sector.