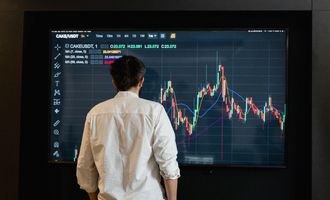 FTX founder optimistic crypto industry will enjoy institutional adoption in 2022

Walter Akolo
Last updated 31st Jan 2023
Sam Bankman-Fried, the founder of FTX exchange, believes institutional adoption of cryptocurrency will surge this year, thanks to clarity provided by regulators.
In an interview yesterday, Bankman-Fried shared his views about the Metaverse, institutional adoption of crypto, and crypto regulations in general. Though crypto markets had a difficult time last year, he believes things will be different in 2022.
"The things that make me optimistic are more regulatory clarity in the US and globally, which I think could help a ton on institutional adoption."
He also shared his views on the institutional adoption of crypto and how it could surge in the future, adding a lot "depends on what happens on the regulatory front as well."
Crypto adoption to come in a "tidal wave"
FTX founder's sentiments on how clarity provided by regulators globally will stimulate institutional adoption of crypto echo the views of Metrika's Nikos Andrikogiannopoulos and Nansen's Beili Baraki.
Speaking in a Monday interview, Bankman-Fried believes crypto adoption will come in a tidal wave, especially "if [crypto exchanges] feel like they're getting clarity… that could come in a tidal wave, it could come in a trickle." 
But if crypto adoption will not come in a tidal wave, FTX founder exclaims "it's going to be a long process, probably stretched out over a few years."
He also noted that governments worldwide "promised" a regulatory framework for crypto slated to be unveiled over the next year. So far, several governments globally are creating appropriate regulatory frameworks for crypto.
1
Minimum Deposit
$50
Exclusive Promotion
More than 3,000 assets, including currencies, stocks, cryptocurrencies, ETFs, indices and commodities
Buy crypto, or trade cryptocurrencies via CFDs
This ad promotes virtual cryptocurrency investing within the EU (by eToro Europe Ltd. and eToro UK Ltd.) & USA (by eToro USA LLC); which is highly volatile, unregulated in most EU countries, no EU protections & not supervised by the EU regulatory framework. Investments are subject to market risk, including the loss of principal.
Institutions are eyeing the crypto ecosystem
Another source of optimism for Bankman-Fried is how institutions are eyeing the crypto ecosystem with vigor. 
"Every large financial institution I've talked to, every large bank, every large investment bank, [and] pension funds, they're all eyeing [the crypto] sector".
The crypto billionaire also pointed out that when crypto combines with the Metaverse—a futuristic virtual landscape—video games NFTs (non-fungible tokens) and billions of gamers globally will benefit more from the role crypto plays in the Metaverse.
According to statistics, 3.2 billion gamers existed last year (in 2021). On the flip side, almost 1.2 million gamers exist in the crypto industry.
So, the integration of crypto with mainstream gaming will boost global crypto adoption—reconfirming FTX founder's sentiments (and optimism).
Bankman-Fried is the world's richest 29-year-old who built a $22.5 billion fortune and a crypto empire at a time when crypto was facing intense regulatory scrutiny. You can buy and sell Bitcoin, Ethereum, Solana, and Doge instantly on FTX exchange.

Walter Akolo
Walter is a writer from Nairobi, Kenya. He covers the latest news on the cryptocurrency market and blockchain industry. Walter has a decade of experience as a writer.