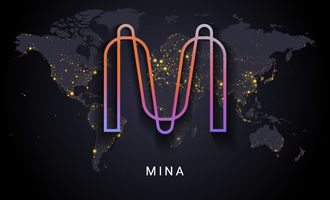 Mina price prediction: What is MINA and is it a good investment?

Crispus Nyaga
Last updated 12th Apr 2022
The Mina price has done well in the past few weeks. MINA, the native token of the Mina Protoco, is trading at $4.10, which is about 37% above the lowest level in December this year. It has a total market capitalization of more than $1.3 billion, making it the 97th biggest cryptocurrency in the world.
What is the Mina protocol?
The Mina Protocol is a blockchain platform that was developed by Evan Shapiro and is governed by the Mina Foundation.
It is a layer-1 project that is designed to deliver on the original promise of blockchain, which includes true decentralization, scale, and security. It solves the complexity of the blockchain with an easily verifiable, consistent-sized cryptographic proof that helps to reduce amount of data that each user needs to download.
This means that it uses the zero-knowledge proofs known as zk-SNARKs. These snarks work by capturing the state of the entire blockchain as a lightweight snapshot and send that around. It avoids sending the chain itself. As a result, Mina has built the lightest blockchain platform that uses a modified version of the Ouroboros proof-of-stake technology.
1
Minimum Deposit
$200
Exclusive Promotion
More than 3,000 assets, including currencies, stocks, cryptocurrencies, ETFs, indices and commodities
Buy crypto, or trade cryptocurrencies via CFDs
This ad promotes virtual cryptocurrency investing within the EU (by eToro Europe Ltd. and eToro UK Ltd.) & USA (by eToro USA LLC); which is highly volatile, unregulated in most EU countries, no EU protections & not supervised by the EU regulatory framework. Investments are subject to market risk, including the loss of principal.
The MINA price has been in a strong bullish in the past few months. It has jumped by 345% from its lowest level in July last year. That happened as the number of wallets with the MINA token has risen to more than 75,000.
Still, while Mina uses a good technology to solve real challenges, it faces significant challenges. For example, it is a bit difficult to find examples of dApp projects built on its network. They are not listed in popular platforms like Dapp Radar and DeFi Llama.
Therefore, it will likely take time before more developers embrace the network. Also, it faces significant competition from the likes of Ethereum, Solana and Terra.
Mina price prediction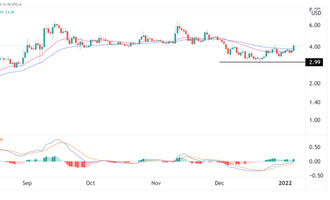 The daily chart shows that the MINA price has been in a bullish trend in the past few weeks. As a result, the coin has managed to move above the 25-day and 50-day exponential moving averages (EMA) while the Relative Strength Index (RSI) and MACD have pointed higher.
Therefore, there is a likelihood that the MINA Protocol will keep rising as bulls target the key resistance level at $5, which is about 25% above the current level. On the flip side, a drop below the support at $3.50 will invalidate the bullish view.
If you want to trade cryptocurrencies, you might be interested in automated cryptocurrency trading robots such as Bitcoin Prime, Bitcoin Era and Bitcoin Code.

Crispus Nyaga
Crispus is a financial analyst with over 9 years in the industry. He covers cryptocurrencies, forex, equities, and commodities for some of the leading brands. He is also a passionate trader who operates his family account. Crispus lives in Nairobi with his wife and son.