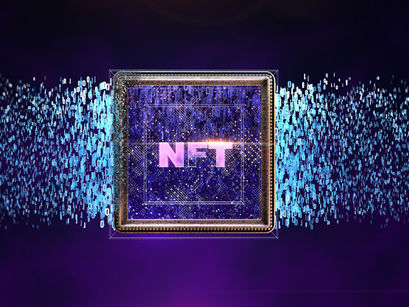 OpenSea gains almost $12B in value in 6 months

Daniela Kirova
Last updated 31st Jan 2023
NFT marketplace OpenSea has affirmed itself as one of the most valuable private companies in the crypto industry after a $300 million investment round by Paradigm and Coatue, CoinDesk reported.
On Tuesday, OpenSea reported that investors had valued the firm at $13.3 billion in the Series C funding round. In July last year, the startup was valued at $1.5 billion in a $100 million Series B round.
Katie Haun participated in round through new firm
Katie Haun, a former partner at Andreessen Horowitz (a16z), took part in the OpenSea round through KRH, her new company, a spokesperson told CoinDesk via email.
This confirms an earlier report that the funding round was in progress with her involvement. Haun is a member of OpenSea's board of directors and participated in the Series A and Series B rounds last year.
Leading venue for trading NFTs
The impressive numbers show how quickly OpenSea has established itself as the leading venue for trading NFTs. In a blog post, the company said it planned to use the funds for hiring new talent, product development, and startup investments.
In addition, they want to improve customer support and customer safety significantly.
Trading volume hit $2.4B in past month
OpenSea has seen great business despite some high-profile user issues. The marketplace for digital collectibles registered trading volume of $2.4 billion and 1.6 million Ethereum transactions in the past month alone, data compiled by DappRadar showed.
OpenSea was a pioneer in the NFT industry, founded back in 2017 by Devin Finzer and Alex Atallah, way before these collectibles had captured mainstream interest. Paradigm Managing Partner Fred Ehrsam told CoinDesk via email:
Devin and Alex have shown true grit over the last four years, weathering uncertainty and sticking to their vision of NFTs as an internet- and world-changing primitive.
Latest round signals booming times
The most recent round for OpenSea is yet another signal of the booming times coming for crypto venture capital. Last year, over $30 billion was invested in crypto startups.
Recent months have seen bigger valuations, such as FTX's funding round in October, which valued the crypto exchange at an impressive $25 billion.
The undisputed champion of NFTs
However, OpenSea is the undisputed champion of NFTs. Dapper Labs, the company behind the Flow blockchain and NBA Top Shot, achieved a $7.6 billion valuation in September. That round was also led by Coatue.
Daniela Kirova
Daniela is a writer at Bankless Times, covering the latest news on the cryptocurrency market and blockchain industry. She has over 15 years of experience as a writer, having ghostwritten for several online publications in the financial sector.