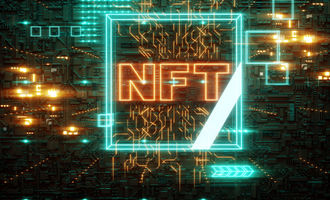 CryptoSlam secures $9M in an Animoca Brands-led seed round

Jinia Shawdagor
Last updated 12th Apr 2022
Non-fungible token (NFT) data and analytics platform CryptoSlam has raised $9 million in its seed round. The company unveiled this news through a press release on January 5, noting that Animoca Brands, a Hong Kong-based venture capital firm and game software company, led this funding round. Pre-seed investors like Mark Cuban and Sound Ventures also supported CryptoSlam in the seed round.
According to the news release, OKEx Blockdream Ventures, Binance Smart Chain, Polygon, KCRise Fund, PKO Investments, Stocktwits, Forte, Twenty5Twenty, and Red Beard Ventures also took part in this round. Renowned founders like LinkedIn's Reid Hoffman, Fitbit's James Park, and Zynga's Mark Pincus also participated in the oversubscribed seed round.
Commenting on achieving this feat, CryptoSlam CEO and founder Randy Wasinger said NFTs became mainstream in 2021 and are here to stay. He added that CryptoSlam has been building the foundation to offer transparency for the NFT industry since 2018. Wasinger further noted that this strategic capital raise marks a key milestone for the company as it grows alongside the NFT space.
Thanking investors for injecting funds into CryptoSlam, Wasinger said,
We're blessed to have Animoca Brands, Mark Cuban and an incredible list of other strategic investors aligned with us as we take this next step forward.
1
Minimum Deposit
$200
Exclusive Promotion
More than 3,000 assets, including currencies, stocks, cryptocurrencies, ETFs, indices and commodities
Buy crypto, or trade cryptocurrencies via CFDs
This ad promotes virtual cryptocurrency investing within the EU (by eToro Europe Ltd. and eToro UK Ltd.) & USA (by eToro USA LLC); which is highly volatile, unregulated in most EU countries, no EU protections & not supervised by the EU regulatory framework. Investments are subject to market risk, including the loss of principal.
Investing in the future of NFTs and the metaverse
Explaining why Animoca Brands invested in CryptoSlam, the firm's co-founder and executive chairman, Yat Siu, said,
Cross-chain aggregation and analysis of NFT data are services essential to the development of the open metaverse, and CryptoSlam has clearly established itself as a leader in this area. We're thrilled to support this talented team.
Cuban pointed out that CryptoSlam has established itself as the de facto source of information and pricing for the NFT space.
Indeed, CryptoSlam has been attracting thousands of NFT fans that seek to analyze individual NFT projects and market trends each day since the industry boomed. With this feat, CryptoSlam has become for the NFT industry what CoinMarketCap is for the crypto sector. Due to its reliable data, the platform has become a point of reference for leading media outlets like Forbes and Bloomberg, among others.
Due to this rapid growth, CryptoSlam seeks to use the obtained funds to hire more staff and expand and expedite the development of its platform to accommodate new and existing blockchains. Additionally, the firm plans to launch new products, including an NFT data API that lets developers build on its platform.
Jinia Shawdagor
Jinia is a fintech writer based in Sweden. With years of experience, she has written about cryptocurrency and blockchain for renowned publications such as Cointelegraph, Bitcoinist, Invezz, etc. She loves gardening, traveling, and extracting joy and happiness from the little things in life.