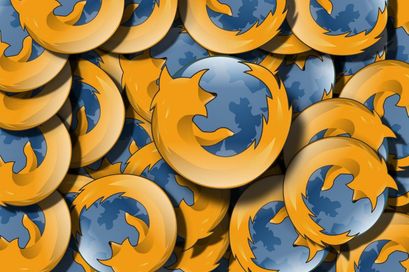 Mozilla co-founder criticizes firm for accepting crypto donations

Walter Akolo
Last updated 15th Dec 2022
The Mozilla Foundation—a firm that supports and collectively leads the open-source Mozilla Firefox browser—has jumped into the crypto bandwagon, amid harsh criticism from developers who worked on the software powering Mozilla.
On New Year's Eve, Mozilla announced on Twitter that it's accepting Bitcoin and Ethereum donations using BitPay (a cryptocurrency payment service provider). 
Mincing no words, Jamie Zawinski—Mozilla's cofounder acclaimed for coining the term "Mozilla"—harshly criticized the move citing it's shameful and supports crypto mining (a fad that destroys the environment).
"Hi, I'm sure that whoever runs [Mozilla's] account has no idea who I am, but I founded Mozilla and I'm here to say f*** you and f*** this."
Visibly peeved, Zawinski continued to pull more punches: 
"Everyone involved in the [crypto] project should be witheringly ashamed of this decision to partner with planet-incinerating Ponzi gifters."
Cryptocurrencies energy use concerns
Zawinski's subtle concerns about cryptocurrencies energy use—and its negative impact on the environment—stand out like a red rose in a sea of grey. Though not new, these concerns have grown louder in recent years.
According to a recent analysis, cryptocurrency mining consumes nearly 0.5% of the world's energy, almost seven times more than what Google consumes every year.
Last year, Elon Musk (Tesla's chief executive) said Tesla will stop accepting crypto payments for their vehicles, adding it negatively impacts the environment.
1
Minimum Deposit
$50
Exclusive Promotion
More than 3,000 assets, including currencies, stocks, cryptocurrencies, ETFs, indices and commodities
Buy crypto, or trade cryptocurrencies via CFDs
This ad promotes virtual cryptocurrency investing within the EU (by eToro Europe Ltd. and eToro UK Ltd.) & USA (by eToro USA LLC); which is highly volatile, unregulated in most EU countries, no EU protections & not supervised by the EU regulatory framework. Investments are subject to market risk, including the loss of principal.
"Crypto is a Ponzi scheme"
Zawinski wasn't the only one peeved at Mozilla's move.
Peter Linss, the founder of Gecko (the engine that powers Mozilla browser), leveled his criticism on Twitter echoing Zawinski's earlier remarks.
"Hey Mozilla, I expect you don't know me either, but I designed Gecko, the engineer browser is built on, and I'm 100% with [Zawinski] on this. What. The. Actual F***? [Mozilla was] meant to be better than this."
Critics have recently attacked cryptocurrencies calling it a Ponzi scheme, adding the crypto industry mimics the fraudulent investing scam that promises investors high returns based on money from later investors.
However, crypto proponents are saying that the open-source public nature of digital currencies such as Bitcoin will help in the democratization of finance.
Despite the characterization of crypto, more organizations are now accepting cryptocurrency donations. The move is now becoming popular.
Though he co-founded the Mozilla project (designed as an open-source project for the masses), Zawinski also took part in the creation of Netscape. But later downed his tools in 1999, alluding to differences in vision between him and Mozilla.

Walter Akolo
Walter is a writer from Nairobi, Kenya. He covers the latest news on the cryptocurrency market and blockchain industry. Walter has a decade of experience as a writer.