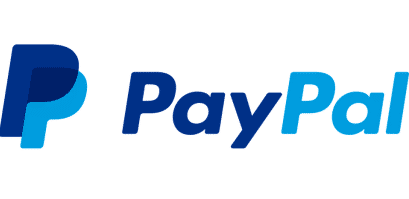 PayPal launches stablecoin

Daniela Kirova
Last updated 5th Aug 2022
PayPal is looking into developing its own stablecoin as the online payment giant grows its crypto business, a spokesman told CoinDesk. In September, CoinDesk reported that Curv, a PayPal subsidiary, was actively working on a stablecoin.
The spokesman said in an email:
We are exploring a stablecoin; if and when we seek to move forward, we will of course, work closely with relevant regulators.
Hidden code shows work on PayPal Coin
Bloomberg was the first to report the news after developer Steve Moser found proof of PayPal's exploration into developing its own stablecoin in the company's iPhone app. Hidden code shows work on what is known as a "PayPal Coin." Bloomberg pointed out the code showed the coin would be backed by the U.S. dollar.
PayPal increased the amount of crypto customers can buy
PayPal has increased the amount of crypto you can buy recently. It's also investing in educating its users on crypto and allowing them to withdraw coins to third-party wallets safely. Bloomberg reported that a PayPal spokesperson had said images and code inside the app had become accessible after an internal hackathon.
PayPal's crypto history
Ebay bought PayPal for $1.5 billion in 2002 and made it the default payment method for its users, who numbered 185 million at the time. At the end of 2014, users could make payment in Bitcoin to online vendors via partnerships with Coinbase and BitPay.
This was the first main step toward embracing the crypto market, which the company took, and the first time it announced business relations with crypto-focused firms. Upon announcement of the news, Bitcoin rallied, registering growth from $404 to $447, a daily gain of 10.61%.
In 2015, PayPal went back to being an autonomous publicly traded company under the PYPL ticker, the same symbol it had before being acquired by eBay. In the fourth quarter of 2020, PayPal processed 3.47 billion transactions worth $277 billion in total.
Hesitation remains
In 2013, PayPal expressed interest in cryptocurrencies. David Marcus, then-president of the company, told Bloomberg he had been "spending a lot of time looking" at the flagship crypto and the company was considering adding it to its funding tool.
Scott Ellison, senior director of corporate strategy, confirmed that tentative assessments of the crypto industry on the company's part, saying:
We're proceeding gradually, supporting bitcoin in some ways today and holding off on other ways until we see how things develop.
Daniela Kirova
Daniela is a writer at Bankless Times, covering the latest news on the cryptocurrency market and blockchain industry. She has over 15 years of experience as a writer, having ghostwritten for several online publications in the financial sector.